Preferred Partner Highlight: iTCH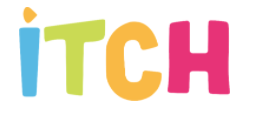 The Vision
Not long after selling his Seattle-based mobile advertising company, Jason Rukman started brainstorming his next venture. With more than 20 years of experience in software engineering, Jason wanted to apply his coding skills in the field of education.
According to a report from Code.org, only 40 percent of K-12 schools in the U.S. teach computer science. Realizing that his own two young daughters were getting little exposure to code, Jason began volunteering at their school and other K-12 schools across Greater Seattle in an effort to help teachers incorporate coding.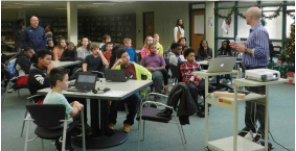 While many students already possessed a basic understanding of code through campaigns such as Hour of Code, Jason saw that the greater need was to sustain continued engagement. So he began training teachers to use resources such as Minecraft, Codecombat, Earsketch, ScratchTM and Microsoft's Touchdevelop.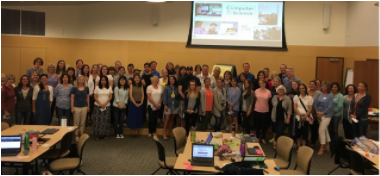 However, Jason quickly observed the roadblocks they encountered while leveraging open web resources.
"Teachers were overwhelmed as they juggled multiple accounts and sign ins," says Jason. "What they really needed was a proper curriculum format—an environment to unify all of the resources."
That's when inspiration struck Jason and he suddenly found his next venture within reach.
The Product
Having identified a pain-point for teachers, he began outlining a solution to improve the coding experience in classrooms while containing all of the popular coding resources in one place.
Jason consulted with his friend and former colleague, Steven Yee. Steven had recently helped co-found EDUonGo, an e-learning company based out of Bellevue, Washington. As Jason described the type of solution he wanted to provide teachers, Steven suggested he test EDUonGo's learning management system. From this EDUonGo became an investor in Ucodemy and provided the initial investment to create ITCH.
The ITCH product was created through close collaboration with teachers. Jason created a single unified dashboard incorporated with lessons in EDUonGo from the popular visual programming language, Scratch, called ITCH. Through careful testing and observation ITCH provides the core learning components of computer science while allowing teachers to bring their own skills to the courses by integrating their areas of expertise into the projects the students create.


The ITCH dashboard provides ready-to-go coding lessons for teachers to use as well as tools to create their own curriculum. Private workspaces allow students to share their projects instantaneously, while teachers use the secure social network to manage assignments without the hassles of the open internet.
Ucodemy also saw that teachers needed a support center for coding questions and issues they receive from students. Teachers don't want to be left in the dark from any students coding questions and with ITCH they are able to get answers from computer science professionals. ITCH provides their "safet net".
Jason works closely with many computer science leaders that are actively using the product or providing their own custom courses for their district. From this and round table product review sessions with teachers we are always updating and expanding the product to incorporate new ideas from teachers in the classroom.
The Testimonial
Tim Lagerwey, an eighth grade teacher at Valley View Middle School in Snohomish, WA, uses ITCH to customize his class assignments. Although he had no prior coding experience, the curriculum and format made it easy for Tim and his students to learn quickly. For one project, he asked students to create interactive commercials. After reviewing existing Sunchip commercials, students were able to recreate their own versions using ITCH.
"Kids are responding to it," says Tim. " When you hear comments like, 'I wish we could stay here longer,' or the bell rings and they're still working instead of lined up at the door waiting for their next class. They're engaged."
Similarly to Tim, Cheryl Steenson—an English high school teacher at Secondary Academy for Success—had no coding knowledge when she implemented ITCH. Despite her inexperience, Cheryl was soon using the program to facilitate digital storytelling and class assignments.
"ITCH gives my students and I reliable access to the tools found in Scratch as well as video tutorials," says Cheryl. "ITCH helped me incorporate coding into my English class, where students can tell creative, interactive and meaningful stories while learning a real life skill."


Because Every Cent Counts