Putting It All Out There: PledgeCents vs. DonorsChoose

If you're on this page, we know you're probably at the beginning of something great. A new classroom library. A cool new product or piece of technology to use with your students. A college field trip. Regardless of the details of your own fundraiser, congratulations on taking the first step!
One of the first questions for anyone considering crowdfunding is surely, "Which platform should I use?" It's an important question - your crowdfunding partner will be a big part of your classroom for weeks or months (or even years) and can have a direct impact on your student outcomes.
Let's be real. We may be a bit biased when it comes to saying that "we're the best" choice for anyone looking to raise funds for classroom needs and dreams. However, that "bias" doesn't come without some strong facts to support it.
The PledgeCents family takes pride in the fact that we can offer 1:1, individualized, personal support for reaching your goals. If you call us, you will get a 100% real human (yes, not a fake human) on the telephone ready to answer your questions and provide feedback. If you email us, you'll get a prompt response. We take what we do very seriously, because we value the importance of education and our teachers that give 110% to give the best opportunities to their students.

Every student should have the same opportunities regardless of ethnicity, location, socioeconomic status, religion, gender, etc. Every student matters and #EveryCentCounts when it comes to improving their education.
PledgeCents places a huge emphasis on the value of an educator's time. We work hard every day to learn, grow, and improve our platform to be the most efficient experience for our users - both investors and fundraiser creators. If for some reason your fundraiser is not funded by the end date, we will automatically extend it for you! You can also still choose to end it at any time and recieve the funds that you've raised. We understand that the reason it doesn't get funded is not because the teacher doesnt want it, but rather because they have a million things that come up and sometimes priorities change! It's important to us that we remain flexible and provide support in any way possible.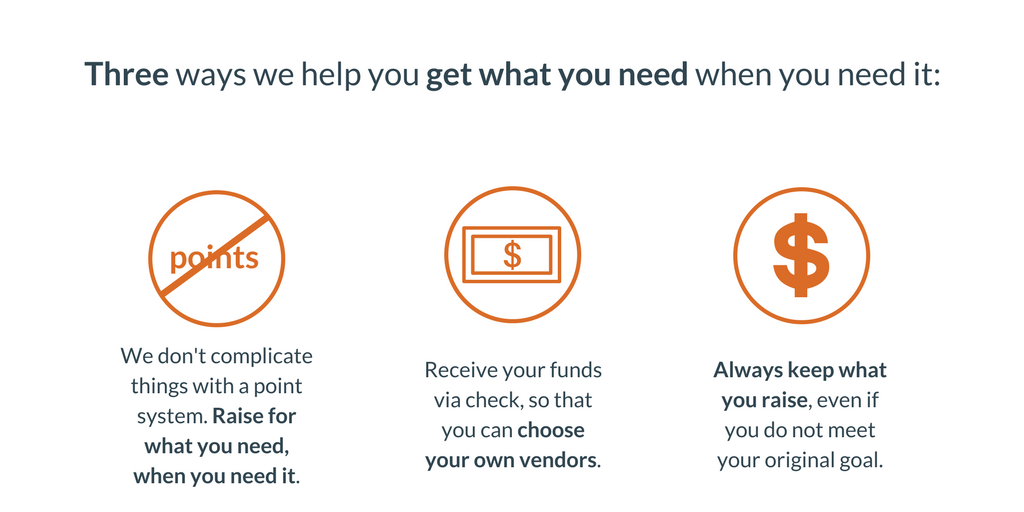 Aside from allowing you to create a fundraiser for any PreK-12 educational need, PledgeCents is also partnered with over 40 of the leading #edtech companies on the market! We've made it easy to create a fundraising page in seconds by visiting our Preferred Partner Marketplace! You can now raise money for companies like Nearpod, littleBits, GoNoodle, Night Zookeeper...and many more!

Click to learn more about this fundraising success here!
Let's break down the differences: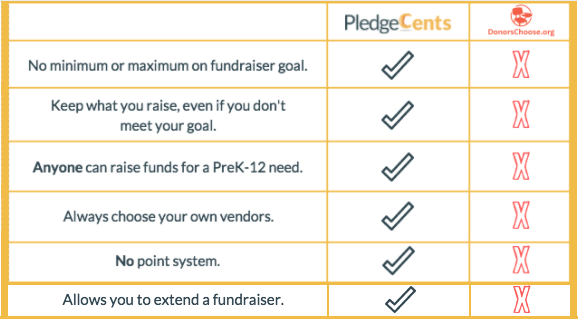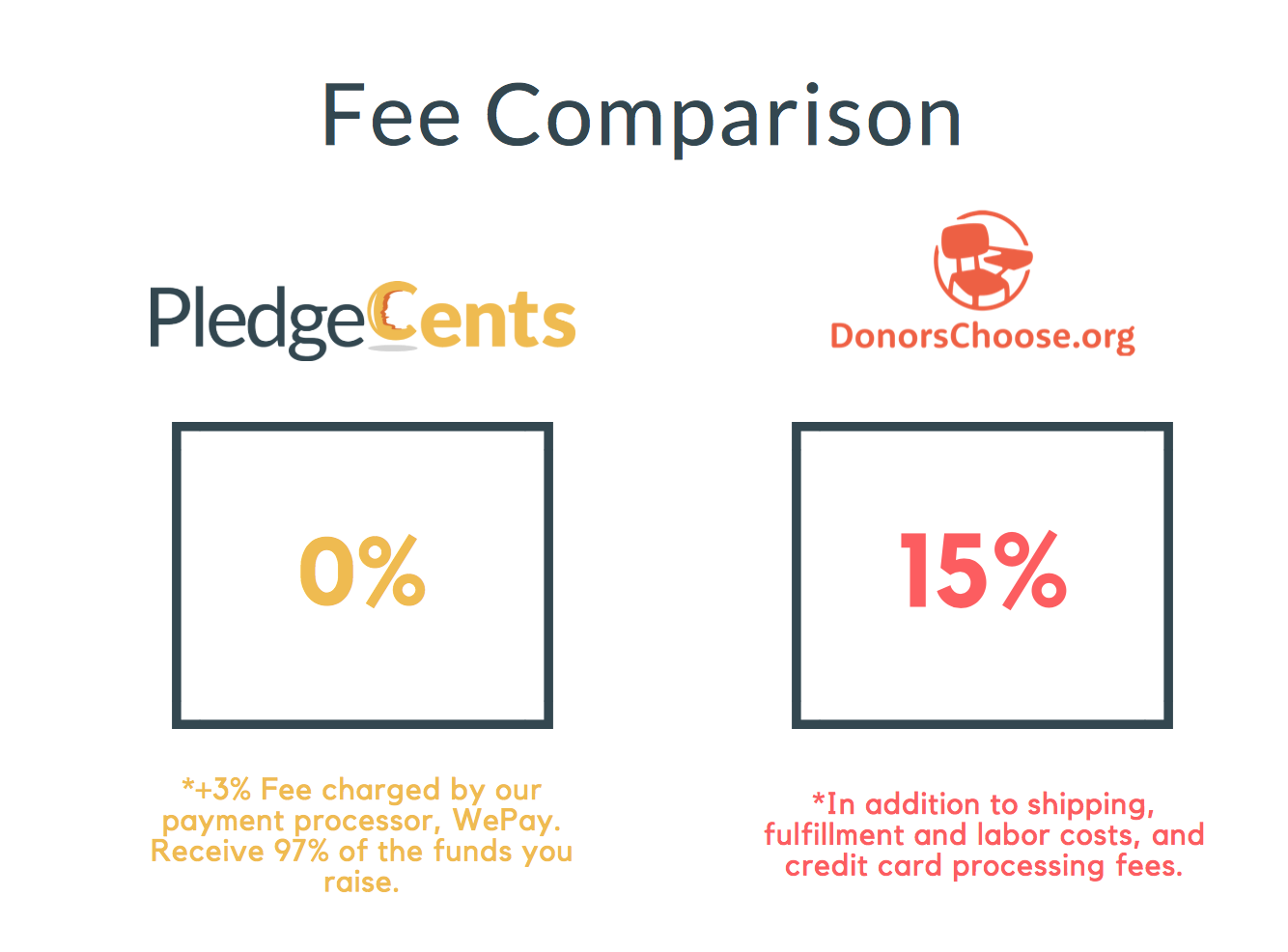 Scholastic published a fantastic resource page with tips for "crowdfunding your classroom", and they pointed out some key differences that distinguish PledgeCents from other platforms. Take a look here!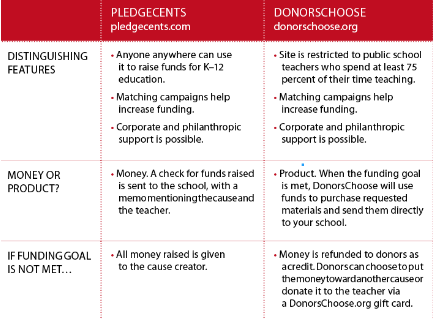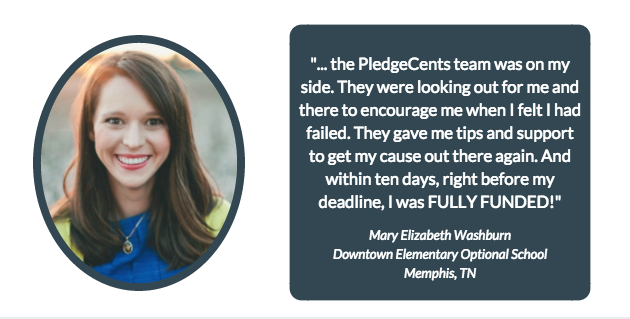 Because Every Cent Counts