PledgeCents Preferred Partner Highlight: Infercabulary

The Vision
Infercabulary was created in response to an 8th grade girl who, despite using the 20 years of tools in my toolbox as a speech-language pathologist, failed to learn the nuance meaning of words on her vocabulary lists and in novels. A week after an intensive session, covering the word "prominent", she informed me that the one and only antonym was..."short". I knew I had to do something different! The next week, I was armed with a PowerPoint presentation of images for each of the words on her new vocabulary list, AND for "prominent". She used her high non-verbal reasoning skills, scanned the images and promptly said, "oh! prominent must mean to stand in some way, and it can be for body parts, buildings, important people and things that look different." I was blown away. I started using this method with more of the students on my caseload and thought, "hmm...I might be on to something!"
We didn't assume that, however. Before we ever built a prototype, we found the top researchers in the country in education, language and learning and ran our ideas by them. Encouraged that we had created a "brand new cognitive-educational construct" we decided to move forward.
The next month, Deena and I (who had been colleagues for years) met up at a conference on how to incorporate the iPad into speech-language therapy sessions. Most of the apps were far too immature and basic for our upper elementary, middle, and high school students. So, "how hard could it be to build an app?" pretty much launched us. The next year, we had customers using our apps all around the country and world. We began presenting on vocabulary instruction methods to large audiences of educators around the country.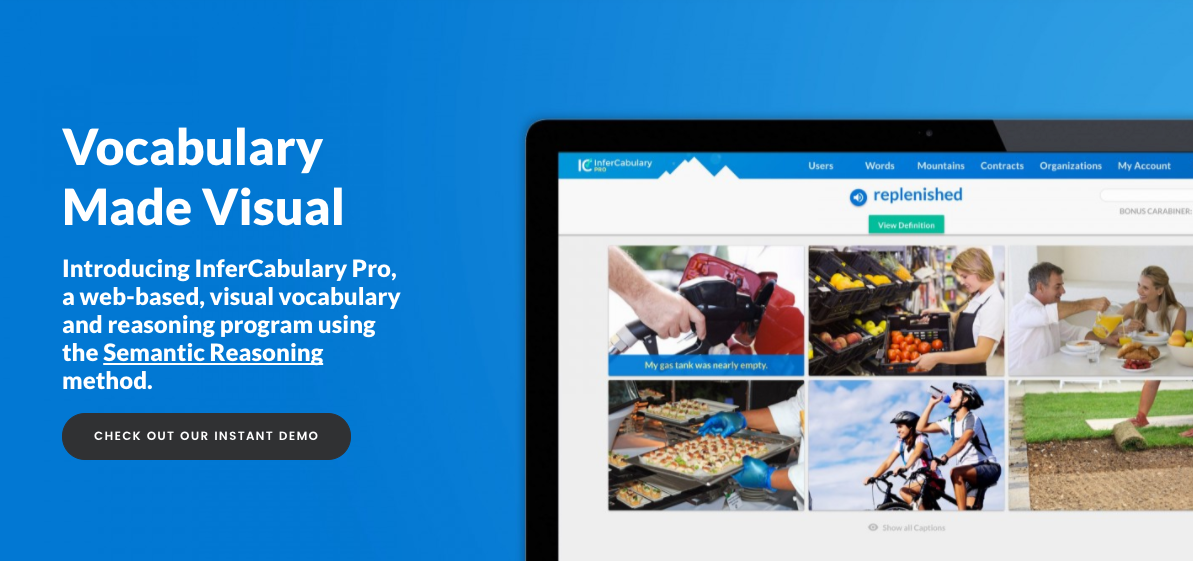 As we learned more and more from users about how we could improve our iPad apps, we actually learned from more academics and researchers that we had not only discovered a completely cool new way to teach vocabulary, but that kids might actually have a deficit in this "semantic reasoning" method we had discovered. So, two years later, we became authors of the norm-referenced Test of Semantic Reasoning, which correlates highly with students who struggle with vocabulary, language disorders, and learning disabilities. Researchers around the country are so intrigued by our unique approach, they are conducting independent research studies, and submitting the studies to peer-reviewed journals. We couldn't be more thrilled, since that helps more educators learn about the success of InferCabulary Pro--not just for kids who struggle, but for ALL students.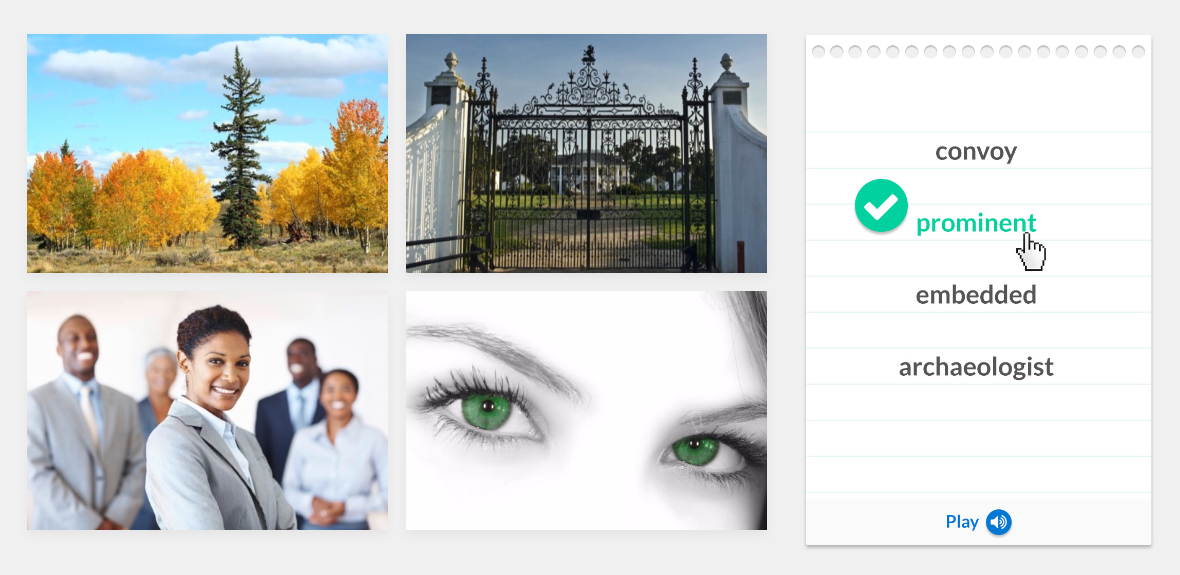 We are always striving to improve! Getting feedback from real customers who are using your product is the only way to make sure the product does what we hope it does, and meets kids and teachers' needs. That regular feedback loop is how we expanded, and realized that teachers needed many more vocabulary word lessons; they needed to be able to assign the words themselves and record student performance. It was then that we realized we needed to grow. We learned a lot about business, and now we have InferCabulary Pro. Student and teacher feedback will continue to be the number one resource for us to add new features, and improve the product. Teachers can send us vocabulary word lists that are not yet in the system, and we are responsive to get appropriate words (that work in our system and are deemed "important, tier two vocabulary words) into the system.
Keep your eyes peeled as we add reading comprehension tasks, synonym/antonym activities, morphology and an expressive language component into InferCabulary Pro. Give us your feedback about how it works for your students and saves you time!"
-Beth Lawrence, M.A., CCC-SLP
Co-Founder, Communication APPtitude
The Testimonial
How did you learn about Infercabulary?

"I learned about InferCabualry Pro through my connection and collaboration with one the developers, Beth Lawrence, SLP. Beth provides speech and language services to a number of the boys at my school and we have had many discussions over the years about how to best support students with language and/or vocabulary weaknesses. Beth and Deena knew through their own work with their own students that the visual component was key to comprehension, recall, and application. As a learning specialist and classroom teacher, I concurred with them and often used a single picture to support vocabulary instruction. When they developed ICP, I was thrilled and could not wait to try it with my reading group."

How do you utilize Infercabulary in your classroom? What are the benefits?

"I use ICP to introduce the vocabulary words for the novel study in my classroom, as well as for overall vocabulary development. Since the additional words for a group, outside the words assigned by me, are one year below grade level, on grade level, and one year above grade level there is ongoing vocabulary development for each individual student. I can also adjust those levels depending on the student's performance or mastery, and it provides the differentiation I need. The visual component, as well as the multiple uses of an individual word based of the variety of pictures for a single word, is crucial for a student's overall understanding of the nuances of words. Additionally, I use ICP as a vehicle to practice and reinforce the skill of inferencing, which can be challenging for many students."

What would you say to another teacher who may be hesitant about trying a new #edtech product in their classroom?

"Giving students the tools they need to be successful based on their individual learning style is our responsibility as 21st century educators. Empowering students and giving them access to learning and support tools only facilitates the learning process, as well as promoting excitement in learning. Meeting students where they are cognitively and developmentally should be the first priority of any educator. There are excellent and well researched tools at our fingertips that allow us the ability to enhance understanding and promote learning."


Because Every Cent Counts