Teacher Appreciation Week 2017

It's that time of year again, when we dedicate an entire week to celebrating the amazing work and dedication of our teachers. Truly, we believe that every day should be teacher appreciation day. We see first-hand how hard teachers are working (and so many hours "off duty"!) to bring the best possible learning experiences to their students. While we still wish that teachers could just get the materials they need without having to turn to crowdfunding, we still feel incredibly fortunate to be a part of so many classrooms across the country.
Any member of our team will tell you that the absolute best part of our job is hearing how crowdfunding through PledgeCents has made an impact on teachers' lives, and the lives of their students. We especially love when our teacher friends share photos of their students using new materials, sharing a special experience, or benefiting from basic classroom supplies.
In honor of teacher appreciation week, we wanted to take a moment to highlight some amazing teachers that we've had the absolute pleasure of working with. These are just some of the educators that have gone above and beyond to bring the best experiences to their students! Thank you for allowing us to be a part of your classrooms, and than you for your dedication to equal education and improving opportunities for all students!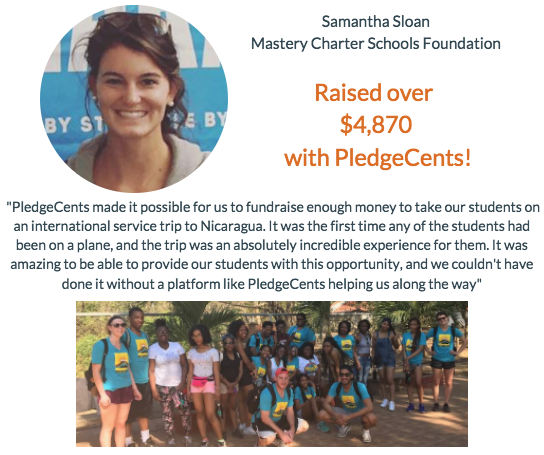 Check out Samantha's fundraiser!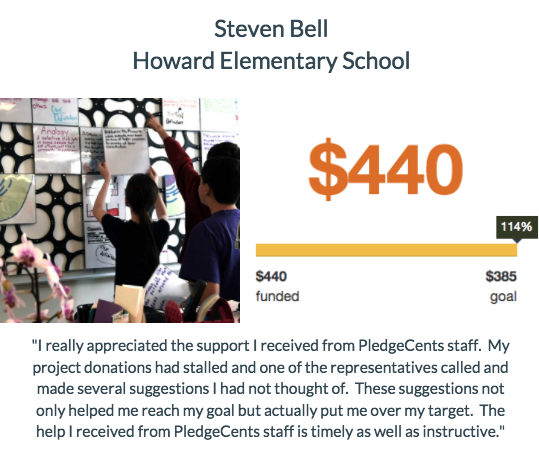 Check out Steven's fundraiser!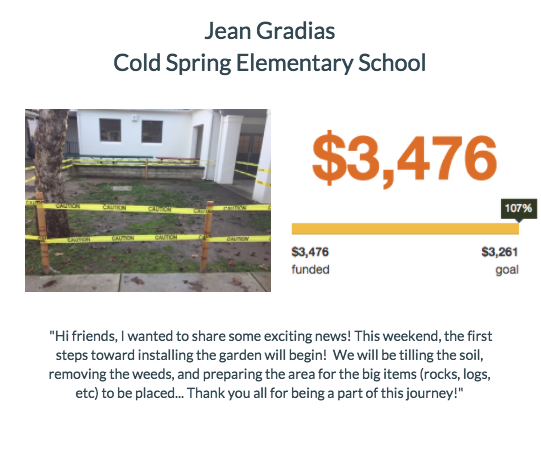 Check out Jean's fundraiser!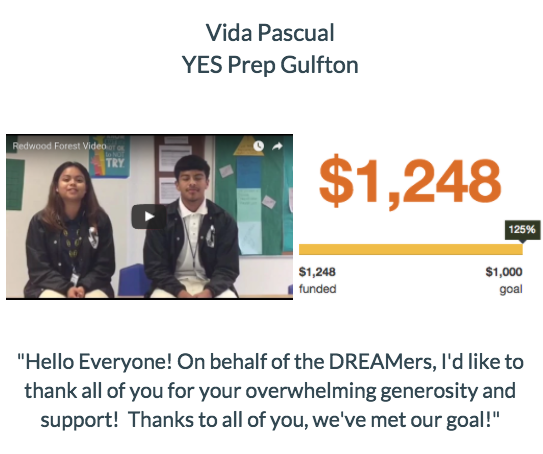 Check out Vida's fundraiser!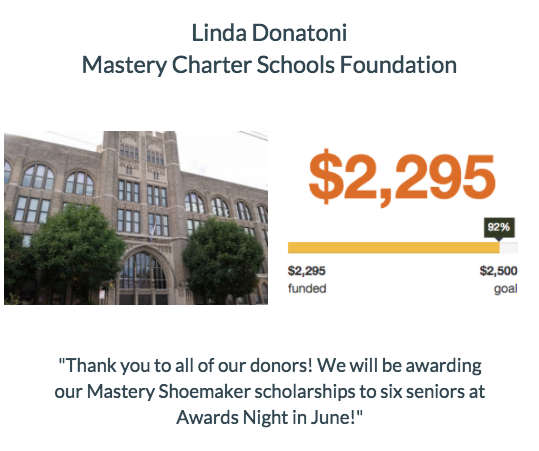 Check out Linda's fundraiser!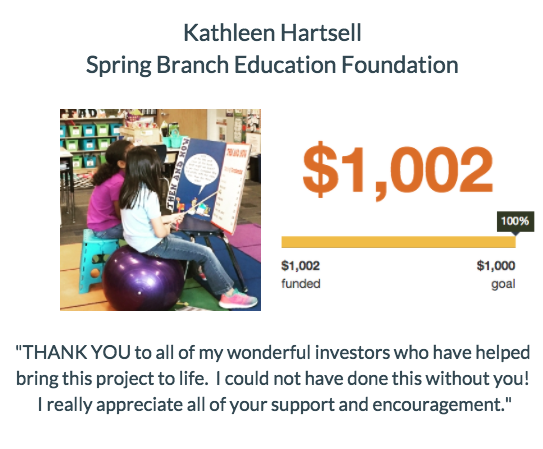 Check out Kathleen's fundraiser!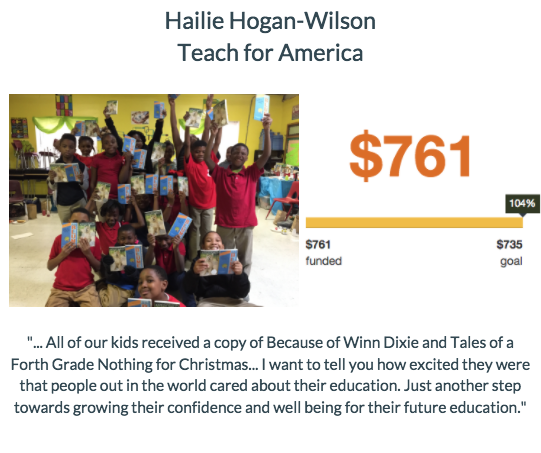 Check out Hailie's fundraiser!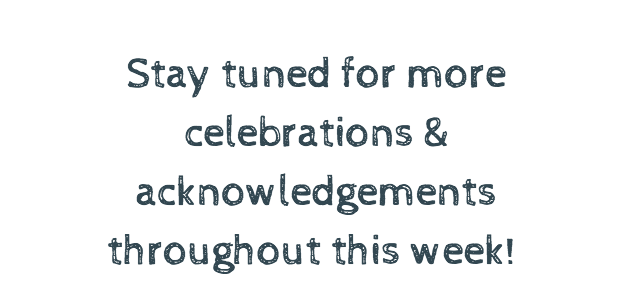 Because Every Cent Counts