PledgeCents Eliminates Platform Fees
PledgeCents Charges 0% Platform Fees.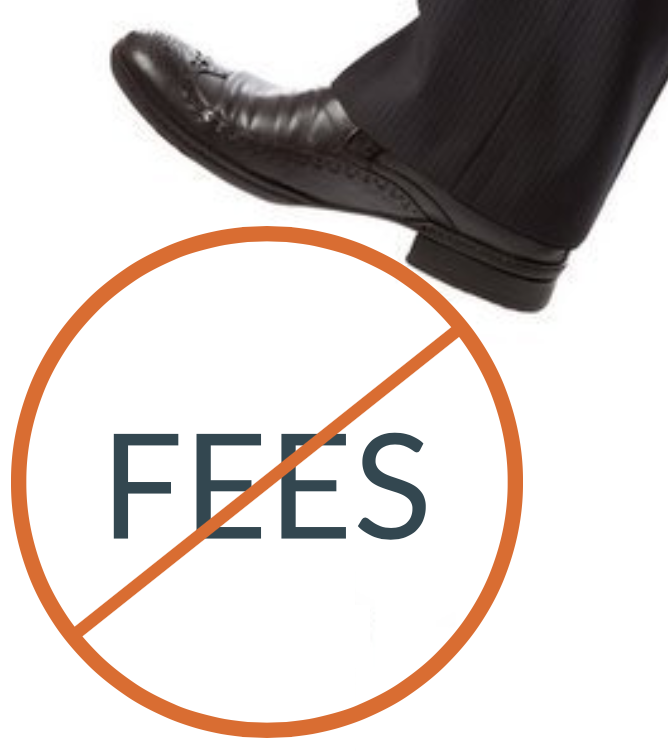 In a time when the term "crowdfunding" (or online fundraising) is becoming more popular and trendy, more people are turning to crowdfunding. People are creating fundraising pages to raise funds for education, emergency relief efforts, businesses, volunteer efforts, and so much more. It's more important now than ever for people to compare crowdfunding platforms side-by-side to and see which platform makes the best sense for them.
For the most part, crowdfunding platforms allow people and groups to create fundraising pages with no up front cost. Instead, they charge fees per transaction ranging from 5% - 15% (on top of a payment processing fee of 3%). Some platforms even refund the money that is raised if the goal is not met. PledgeCents is excited to announce that we are eliminating all platform fees for every fundraising page created for our school partners and the surrounding community. How does this compare to other fundraising platforms?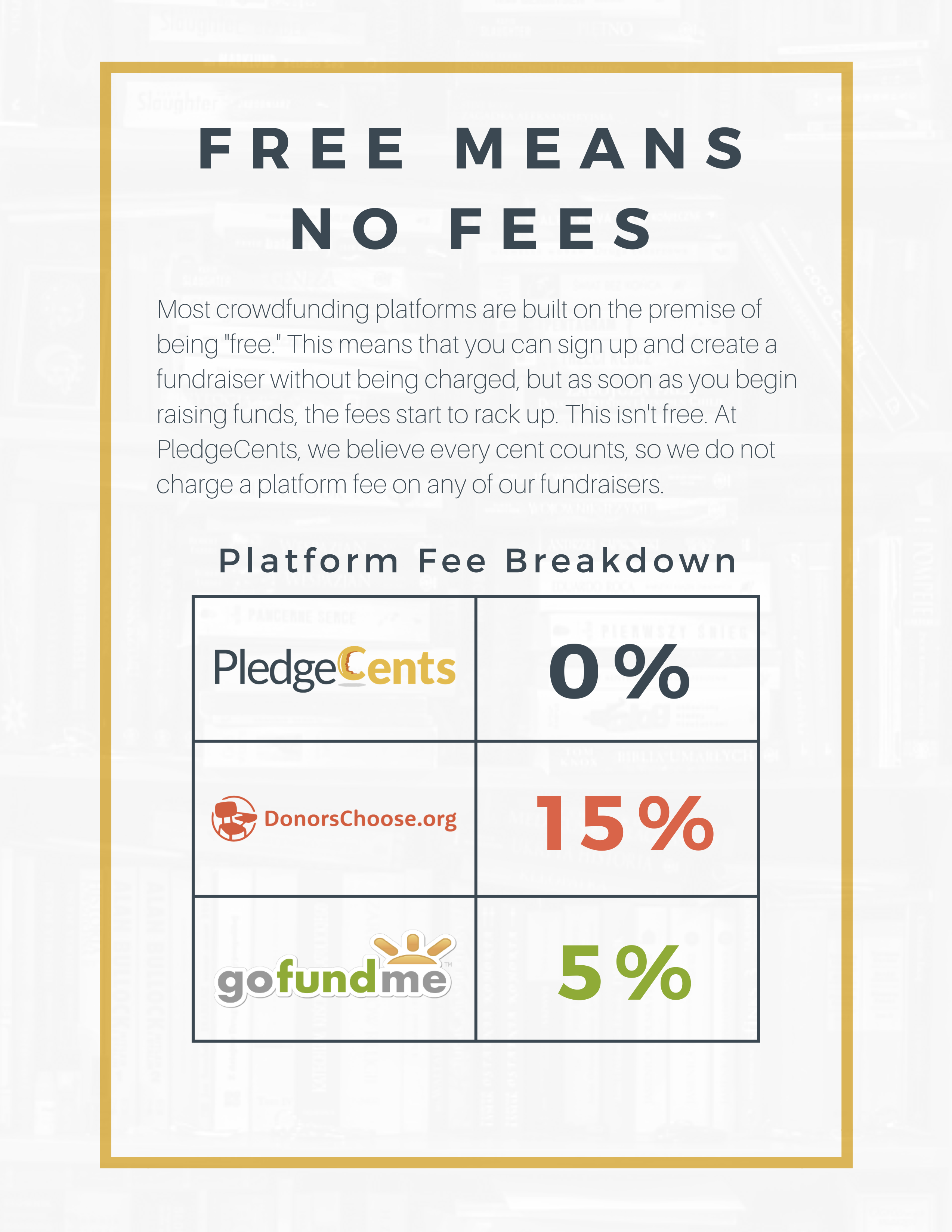 "We are excited to make this big step in the world of fundraising and bring it directly to our users," said Andyshea Saberioon, CEO and co-founder of PledgeCents. "We built our platform with the goal of bringing positive change to our school and community partners, and by charging 0% platform fees, we are moving another step closer to that goal."
All crowdfunding sites are pretty similar in that they allow you to create a fundraising page, share the page, and receive money. The differences lie in the nuances that the platform and their team will offer you. This is what separates PledgeCents from other sites. Outside of being the economically reasonable option, our users prefer PledgeCents because:
Elite Customer Service: We reply to all emails within 24 hours (if not much earlier). We have a LiveChat on our website where you can speak with a PledgeCents team member right away.
Accountability: Every organization has to be vetted by our team before anyone can raise funds for it. All the funds raised, go directly to the organization. We never send money to individuals as that is 1) taxable income for them 2) not tax deductible for contributors 3) very liable on how the funds are utilized.
Keeping it Fun: As corny as it may sound, we like to put the "fun" back into "fun"draising. We create fun competitions, matching campaigns, etc. to allow our users to be excited to raise awareness and funds to the needs that mean the most to them.
When you are raising funds for a need that is very important to you and your community, it is important to be able to receive as much of the money that is contributed to you. If you receive $100, how much are you actually going to see versus how much goes back to the platform? Below, you will see how much you keep with PledgeCents versus other fundraising platforms: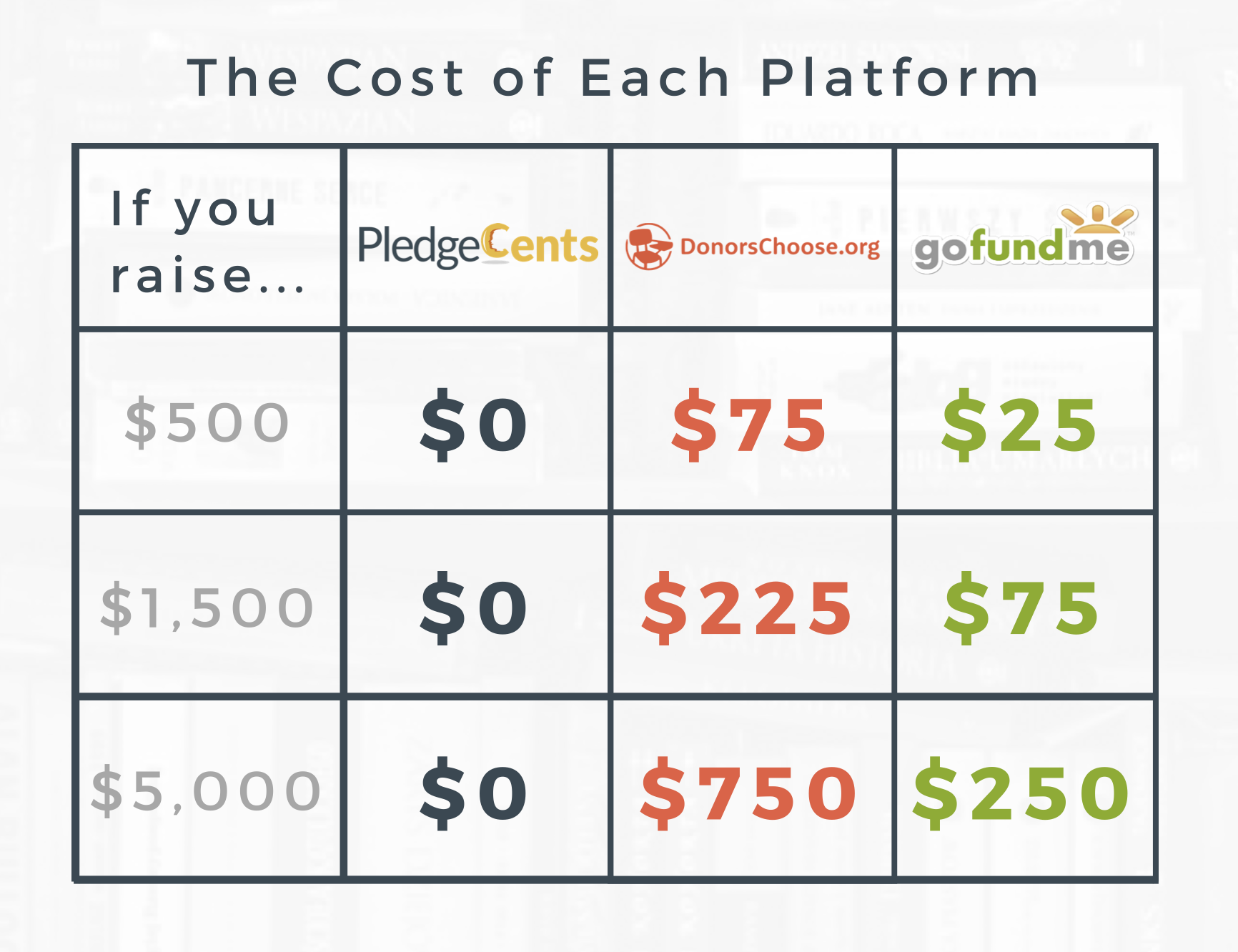 Why wait? Creat your fundraising page and start raising funds for the needs that are most important to you today.
---
Sign up and create your fundraising page in just seconds today!
---


If you have any questions, email us at info@pledgecents.com.
Because Every Cent Counts