Teachers Taking Twitter to the Next Level


Practically everyone uses Twitter nowadays... and while it was originally created to be a simple social media platform, it has grown into something much more powerful.

Twitter has the power to connect individuals from all over the world.

How amazing is it that we have such a tool? "Out of the 1/2 billion tweets that post every day, 4.2 million are related to education, according to Brett Baker, an account executive at Twitter.com. To put this in perspective, while you read this past sentence, over 3,000 edu-related tweets have flown across the Twitterverse." - EdSurge

With education becoming a cornerstone of the Twitterverse, we wanted to take a few moments to share some tips for "Taking Twitter to the Next Level"! We've compiled some creative ways to integrate Twitter into your classroom, a list of our favorite people to follow/expand your PLN (Personal Learning Network), and ideas for chats to participate in to share ideas and expand conversations on important educational topics.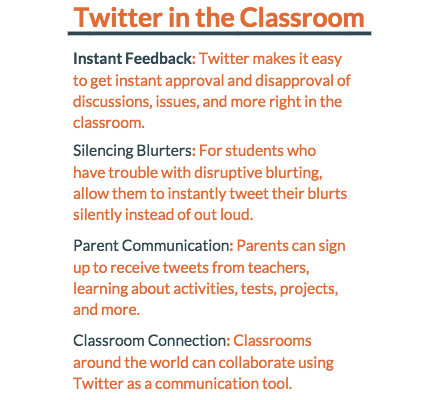 Check out a full, detailed list of "60 Ways to Use Twitter in the Classroom" via: Global Digital Citizen Foundation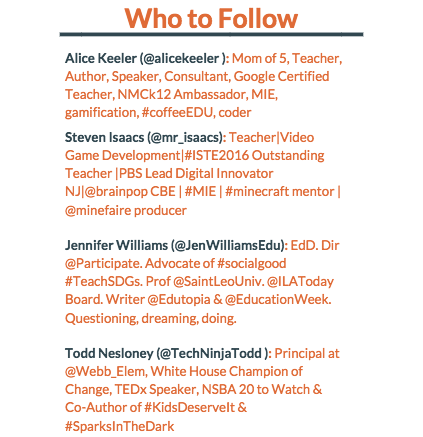 Check out this awesome list of "36 Twitter Accounts Teachers Should Follow" via: We Are Teachers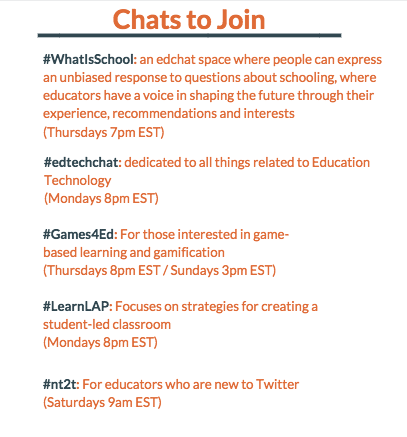 Check out a great list of "40 Education Twitter Chats Worth your Time" via: ISTE

We hope this has inspired you to view Twitter in a different light, and possibly even to try something new. If you'd like to add any resources to this list, please comment below or reach our to us via any of our social media channels / email! Happy Twittering! :)


If you have any questions, email us at info@pledgecents.com.
Because Every Cent Counts