ISTE#18 Recap


Last week, our co-founder Andyshea Saberioon traveled to Chicago for his 4th year attending ISTE! Each day was jam-packed with learning, sharing, and connecting with educators and allies to the profession from around the world. We have enjoyed following along with your ISTE adventures and stories from our amazing online PLN and community, so we thought we would also share what we were up to!


Andy arrived on Sunday and, along with Alice Keeler, had a meeting with teachers who completed the #TeachersAreProfessionals survey we launched a few weeks prior and also with those who reached out to us sharing that they wanted to volunteer at ISTE. We handed out the awesome donated business cards and T-Shirts that Vistaprint gave us.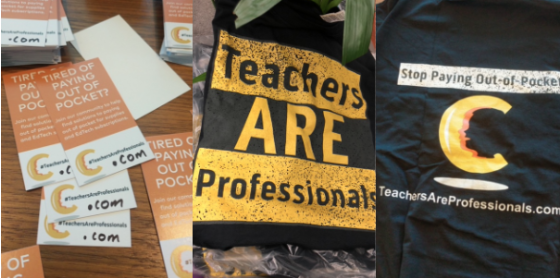 On that note, Vistaprint deserves a HUGE shoutout! They kindly donated these amazing business cards and t-shirts that were a major hit at ISTE! We also thank them for being one of our early partners. You guys rock!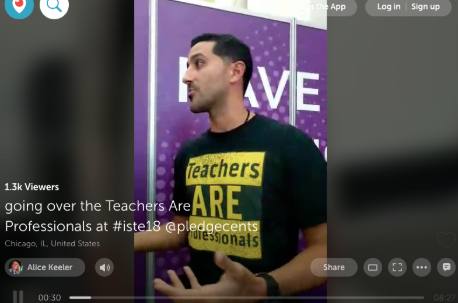 Click here to hear Andy and Alice in action!

The rest of the day was primarily spent chatting with educators and spreading the message of the #TeachersAreProfessonals movement, handing out t-shirts and business cards, and exploring the exhibition hall. Alice and Andy were also fortunate to be interviewed for the OnEducation Podcast where they shared detailed information on the #TeachersAreProfessionals movement and where we are headed with it all. You can catch the podcast here!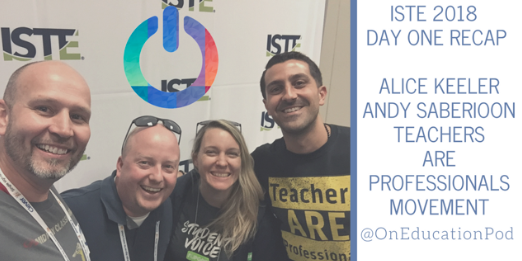 During the morning, Andy continued meeting with various educators in the exhibition hall, and then met up with Lyman Missimer from Newsela to discuss our current partnership. He then stopped by the booths of three of our partners: Nearpod, Classcraft, and PEEQ. Andy then spent the afternoon touring the exhibit hall to source potential new partners.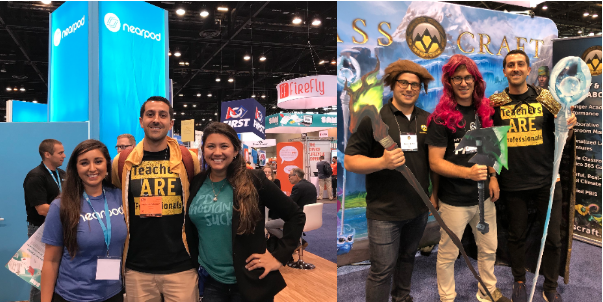 On Tuesday morning, Andy did a periscope interview with Brian Smith, one of our first teachers to ever use PledgeCents! You can check out the full interview here.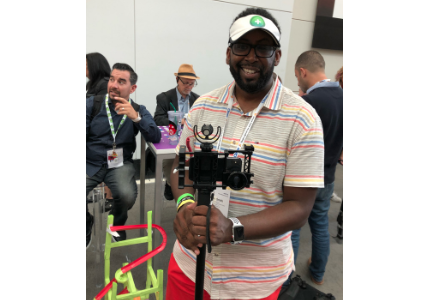 Andy then had the pleasure of meeting up with Julie Ahern, a long time supporter of PledgeCents and friend, to discuss the #TeachersAreProfessionals movement and also what her thoughts are on our current fundraising initiatives.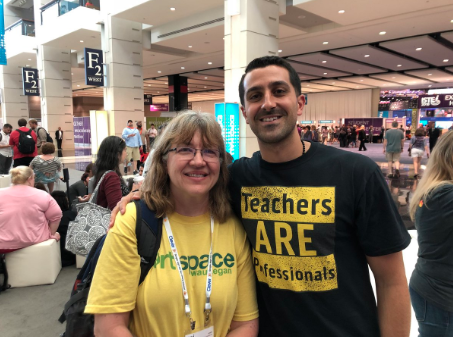 Later that afternoon, Andy met up with teachers who ran out of business cards and asked for more to pass out. He then checked out the "Questathon" event that our partners over at Classcraft were hosting. Teachers created some epic stories for their student heroes!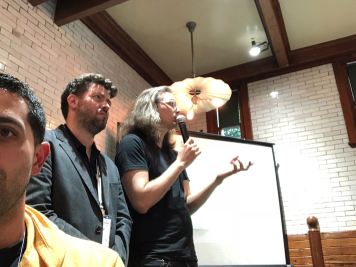 (Above: Devin Young (right) and Shawn Young (left), both co-founders of ClassCraft)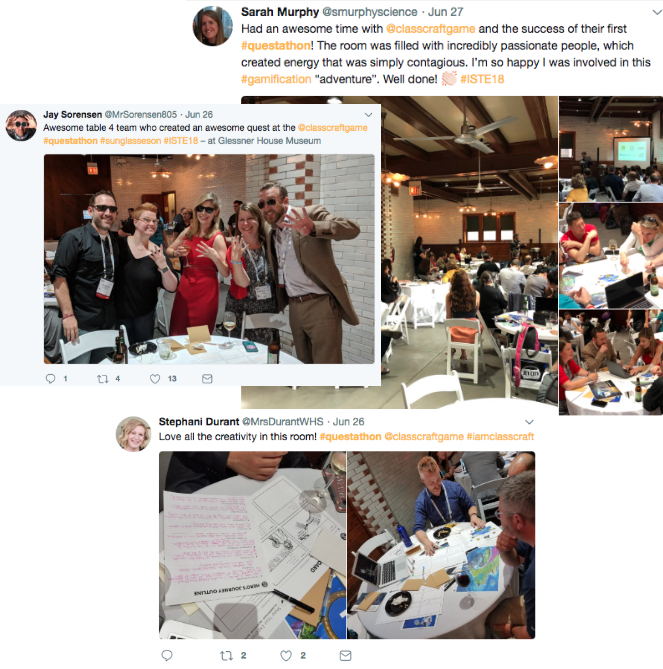 It's safe to say that we had a blast at #ISTE18! It's a truly amazing experience to be a part of something so massive… to better educational opportunities for students all around the world. It was also wonderful to connect with so many amazing educators to share the #TeachersAreProfessionals movement, hear their personal stories, and find out what this movement and change in culture would mean to them.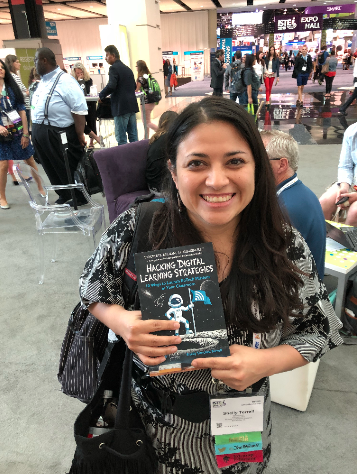 Above: The amazing Shelly Sanchez Terrell shared about us in her book "Hacking Digital Learning Strategies: 10 Ways to Launch EdTech Missions in Your Classroom". Click here to get your copy!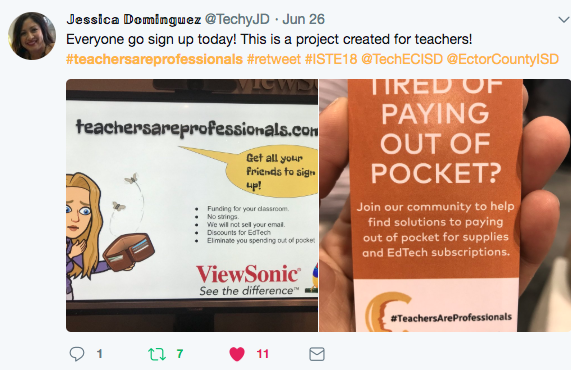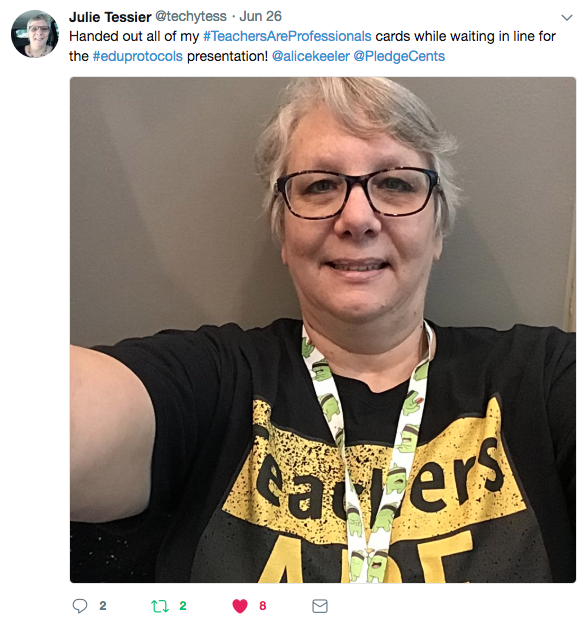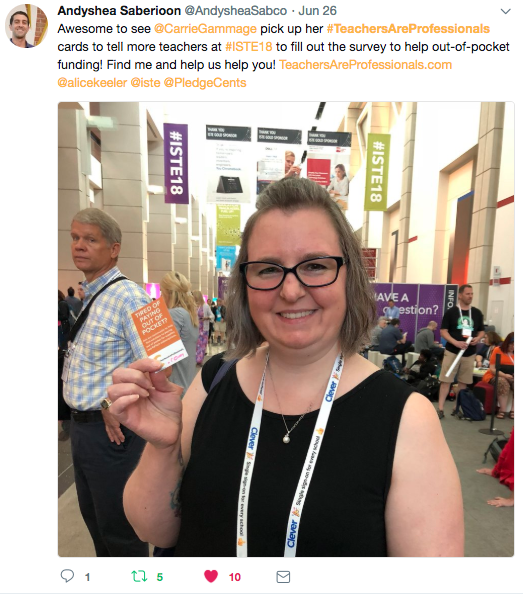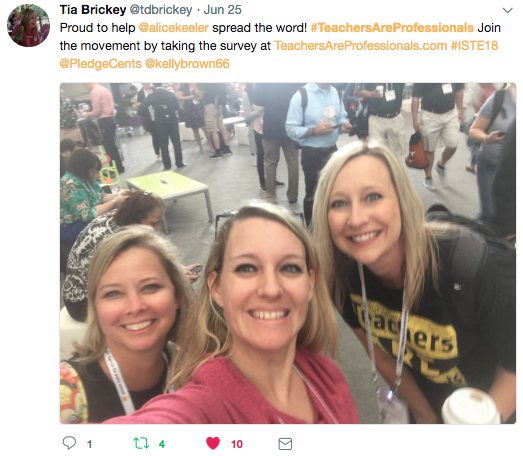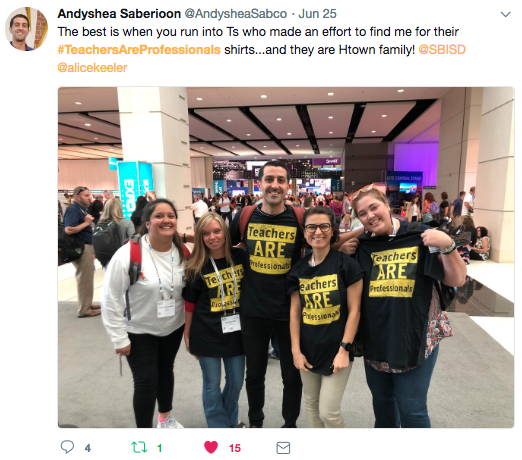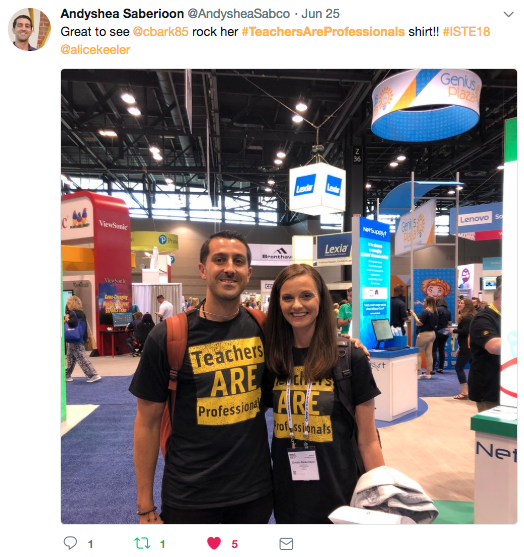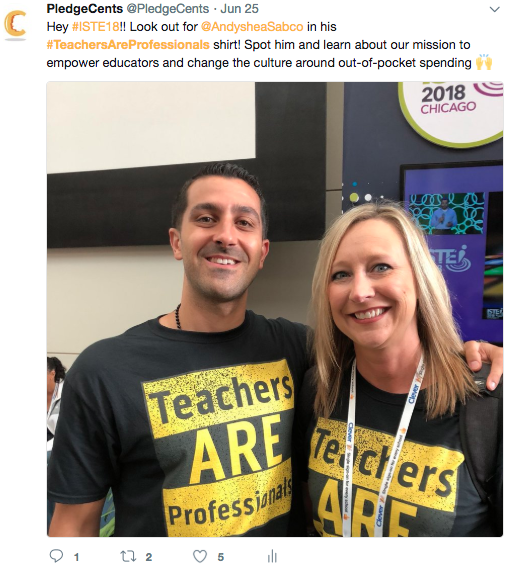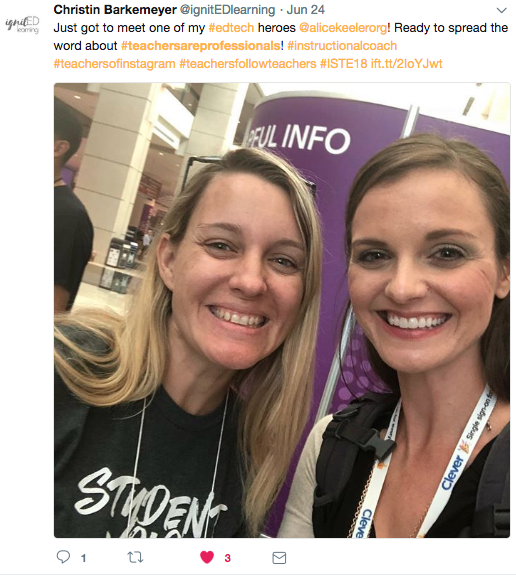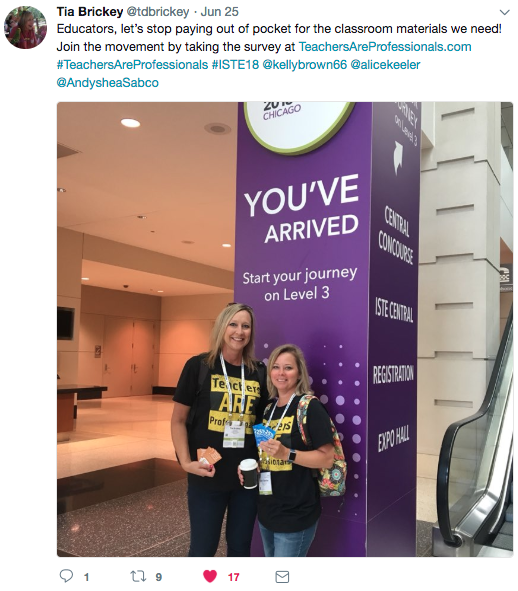 #TeachersAreProfessionals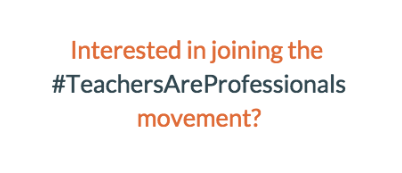 The more responses we receive and the more data we capture, the better we can work together to achieve our goal! By signing up you will be notified when we enter the next phase of this project. In the short term we can work with EdTech companies to leverage volume discounts to reduce how much you pay out of pocket.


If you have any questions, email us at info@pledgecents.com.
Because Every Cent Counts