Spend Less Time Prepping This Spring!

We know how hard educators and other school professionals work each and every day to bring the best educational opportunities and experiences possible to their students. Whether you're a general education teacher, special education teacher, reading specialist, or school speech language pathologist you spend countless hours preparing engaging, standards-aligned and goal driven activities for your kiddos! As we approach spring and the end of the year, it is totally understandable that you may feel like you are lacking in the "time" department - whether that be time to finish all of your school responsibilities or personal time for yourself!


We often hear educators rave about Teachers Pay Teachers... and we even have some members on our team who love to find resources on the site as well! We absolutely love the fact that teachers can share their materials (which they put so much time and effort into creating!) online so that others may also benefit - and those teachers can even make some $$$ in the process! We've decided to run a campaign until February 29th where you will earn $$$ towards a Teachers Pay Teachers online gift card just by raising funds for your page! You will get $5 just for creating a live fundraising page (totally worth it already because that is enough to choose from a TON of incredible activities!) and unlock up to $80!!!! Check out the table below for the full breakdown: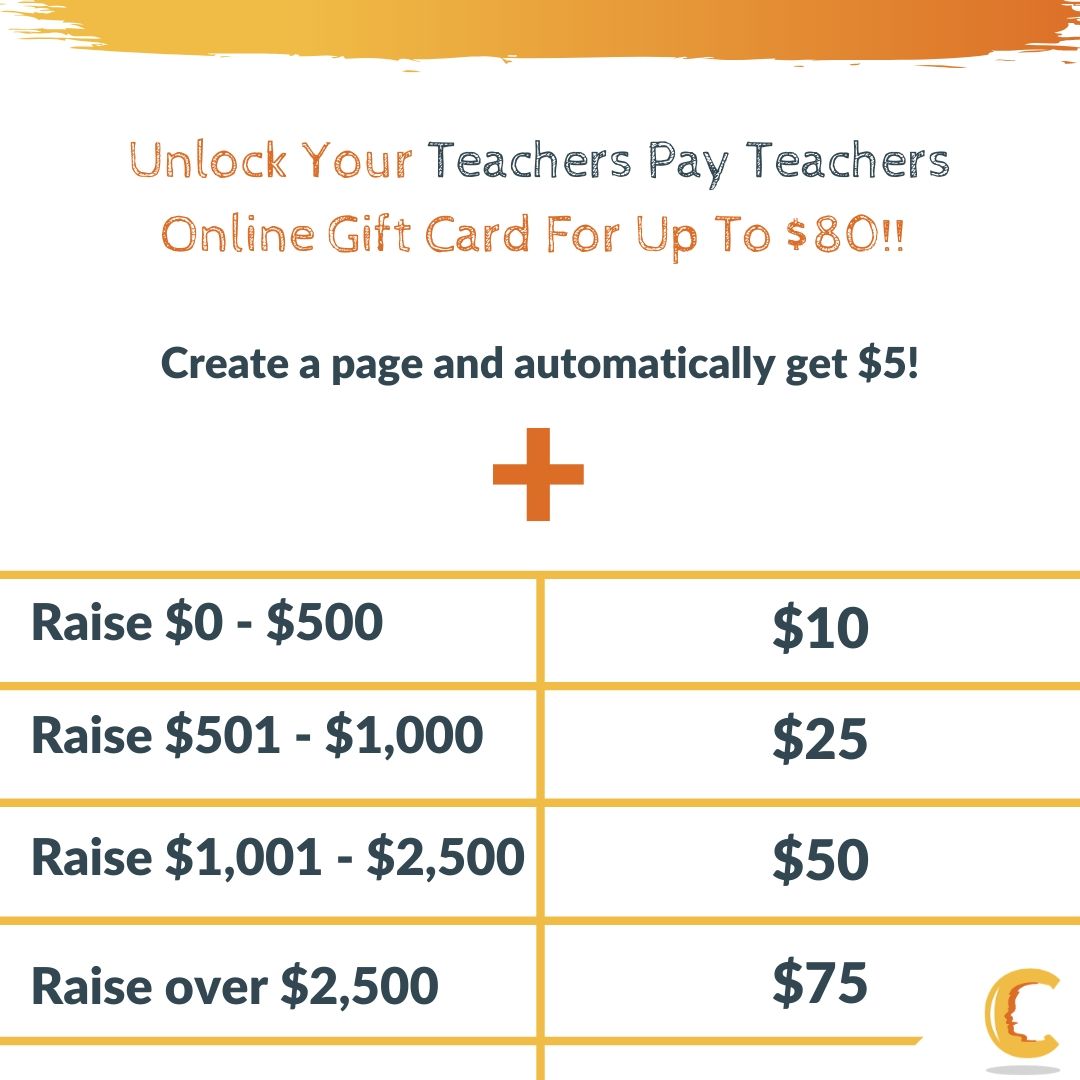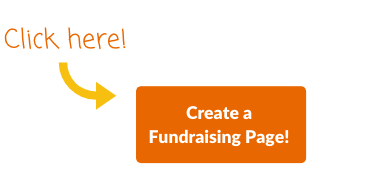 JUST by creating a page, you are guaranteed a $5 gift card! Not sure what you can get on TPT? Check out some ideas below!
There's no reason to wait! It takes just a few minutes of your time to Create a Fundraising Page from scratch and literally seconds to create a fundraising page for one of our Preferred Partners in the PledgeCents Preferred Partners Marketplace


Is any fundraising page eligible to participate?
Yes. All existing fundraising pages and new fundraising pages (created after 2/10/20) will be eligible to participate.
Do the "unlockables" stack on top of each other?
No, unfortunately the unlocked amounts do not combine with each other - with the exception of the $5 for creating a page. Therefore, the maximum amount that you could recieve would be $80 ($5 for creating a page + raising over $2,500).
How will I receive my gift card?
Either when your page is completed or after 2/29/20 (whichever comes first), you will receive an email from our team with the total $$$ unlocked. A link to your Teachers Pay Teachers gift card will be sent via email. Double check that the email you sign up with is up to date!
What if my page is scheduled to end before the end of February 2020 and I want to continue to unlock gift card funds?
Make sure to email our team at info@pledgecents.com and let us know that you want your fundraising page to be extended. We will make the extension on your behalf.
Sign up and create your fundraising page in just seconds today!
---


If you have any questions, email us at info@pledgecents.com.
Because Every Cent Counts