Making the Best of a Difficult Situation: #StayAtHomeChallenge
Think about where you were one month ago - did you ever imagine you would be living the way you are now? In a matter of a few short weeks our daily life routines have come to an abrupt halt. Schools, restaurants, coffee shops, retail stores, gyms, and much more are closed. Now, in many states, we are ordered to "shelter in place". This means that we are encouraged to stay home unless we need to leave for groceries or medical care. We are told to practice "social distancing", which can begin to feel incredibly isolating for us as humans rely so heavily on socialization and the company of others.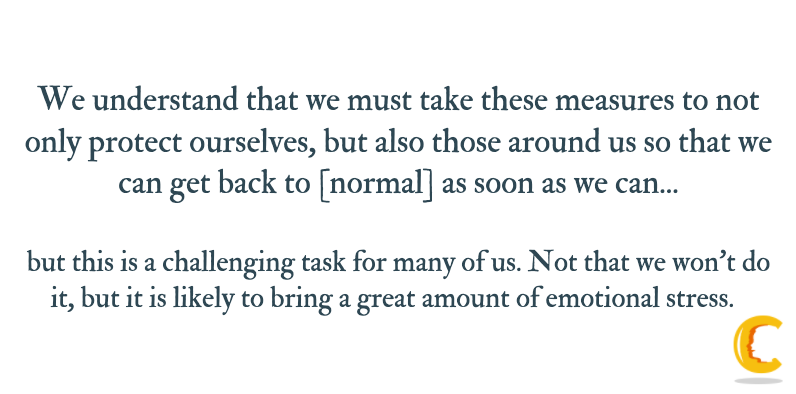 We want to acknowledge this and let you know that we are here for you. We are all in this together, and we will make it through this together! Our team also includes educators who are feeling the additional emotional burden of not being with their students. It's true that teachers view their class as their students, as it is a out of pride and love for the community that they built together. Many teachers left school for the weekend or spring break without realizing that they would not be returning to their classrooms… which makes this even more difficult.
Our team sat down together to brainstorm a list of suggestions for making the best of this difficult situation. We hope that this helps provide some inspiration and support as you navigate this difficult time. If you have any suggestions to add to the list, please reach out to us by commenting on this post, sending an email to info@pledgecents.com, or by messaging @PledgCents on Twitter, Instagram, or Facebook.

Make a Schedule
Creating a daily schedule for yourself is a great way to keep yourself motivated during the week! Include time for work, relaxation, exercise, and socialization with friends (digital, of course!). It's way too easy to fall into the trap of endless netflix and snacking (especially if you don't have kids!) or on the flip side, to constantly be chasing your kids around to keep them occupied. On that note, if you have children, be sure to include them in your schedule - or even have them help you create a schedule for them! Check out this incredible list of virtual field trips or check out this list of 125 things to do with kids at home for some fun activities to add to your schedule!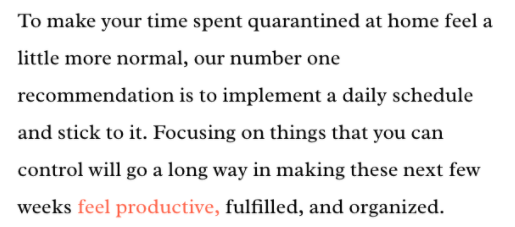 Facetime / Video Chat:
We are fortunate to have such incredible technology where we can chat with anyone in the world in a matter of seconds. Don't forget to make use of these resources during this time of social distancing, and include time in your day to virtually chat with family and friends. Video chat is a lot more personal than simple talking on the telephone, and you are more likely to be less distracted and more mindful of your conversation. If you have kids, this is a great way to allow them to connect with their friends. You can even take turns doing activities such as reading stories aloud to each other!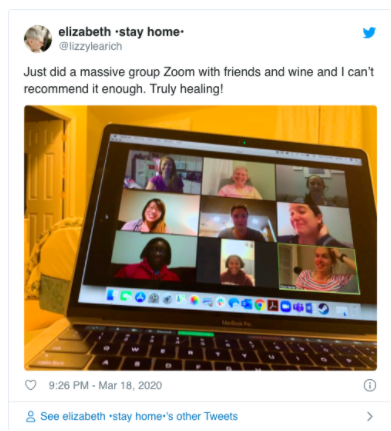 Share Special Notes:
How special would your students feel to receive a letter or email from their favorite teacher? You have the power to make their day by taking a few moments to write a personalized letter or email to each student. Not only will this be a wonderful surprise for them, but it allows you to feel that connection with each of your students that you have likely been missing!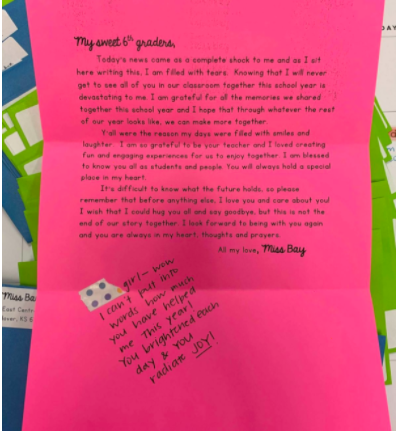 [Check out this heartwarming story about a teacher who wrote 100 letters to her students, featured on Good Morning America]
Professional Development:
Now is a great time to take those webinars or online professional development courses that you've been putting off because you simply didn't have the time. Not only might you earn some continuing education credits, but you will likely also feel more fulfilled as you are connecting with your passion for education by growing in your professional practice. Check out this list of free and premium webinars curated by Education Week to get you started.
Start a new Hobby:
Thinking about learning how to macrame? Or perhaps maybe learning how to arm knit? What about learning how to tie dye to join in on the new fashion trend for this spring (or maybe your kiddos would enjoy it!)? Now is the perfect time to try a new hobby or activity! You can still order many items online, you may just need to wait a few extra days. Please continue to limit your trips to the physical stores for only essentials ♡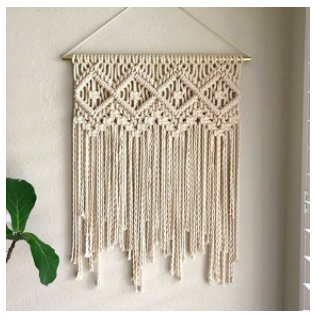 Get Organized:
Remember "organize the pantry" that keeps getting moved to the bottom of your to-do list? What about that drawer in the kitchen (come on, we all have on!). Now is the perfect time to tackle your organization projects so that you can feel refreshed and ready to jump back into the swing of things once life begins to "normalize" again. You'll also feel pretty accomplished, too!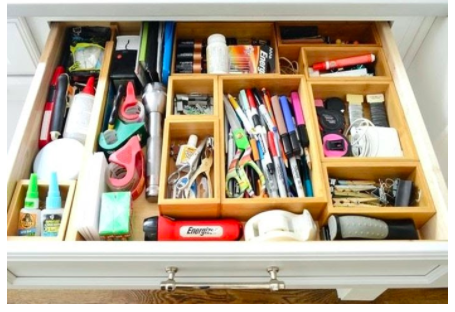 Read a new Book:
With the hustle and bustle of our "typical" schedules… we often don't have much time left over to read for pleasure. Why not make use of the time you have now to catch up on some new reads? Check out this list of the best books of 2020 (so far!) curated by Elle! Also, teachers…we recommend Educated and Ido in Autismland for two inspiring stories!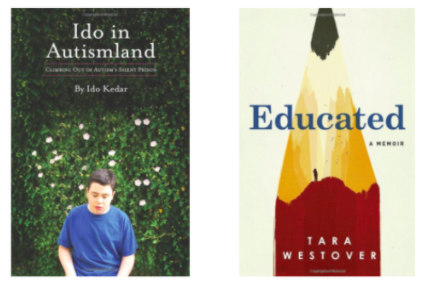 Get Creative in the Kitchen:
Some of us wish we could be more creative in the kitchen… but time simply does not allow it. Since you're going to be home anyways…why not try out some new recipes? This is a great time to make some crock pot meals or soups that can be frozen and stored for later consumption! Create an account on Pinterest to browse and save some amazing recipes to try out at home!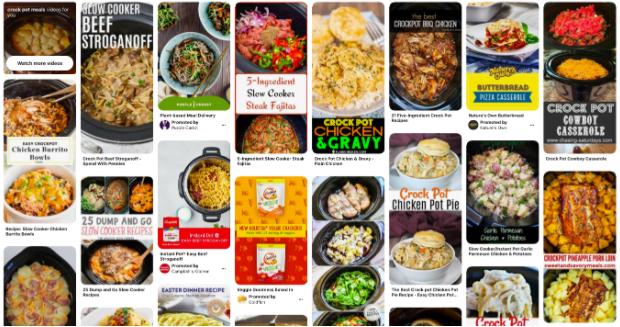 Meditation / Personal Development:
This one is super important… no matter what it is, be sure that you are making time for your soul and personal development. This may look different for everyone: yoga, running, meditation, inspirational books… but be sure to feed your soul somehow. A few of our team members really enjoy Headspace. They're currently offering free meditations during this difficult time [totally worth checking into]!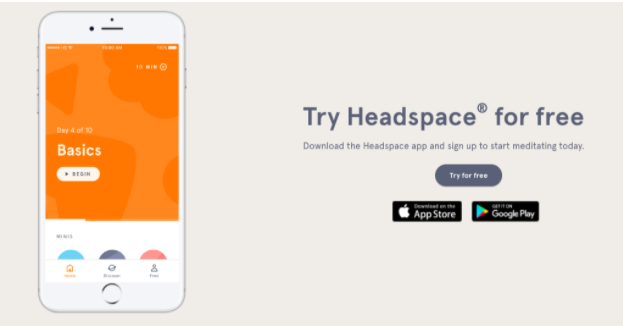 Strategize for Next School Year
Sadly, many of us are coming to the realization that perhaps we will not be returning to school this year. This is incredibly hard to accept, especially when we feel that there is so much more to do together that can't be accomplished the same way online. However, it is never too late to start thinking about experiences that you would like to bring to your students in the future - whenever that may be. Feel free to reach out to us with any ideas that you might have for fundraising! You can always create a page for anything you need, or browse our Preferred Partner Marketplace for inspiration [and to create a page in literally seconds].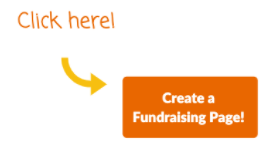 Sending positivity and well wishes to all during this extremely difficult time. Please don't hesitate to contact us if we can help you in any way. Also, if you have anything to add to this list please please reach out to us by commenting on this post, sending an email to info@pledgecents.com, or by messaging @PledgCents on Twitter, Instagram, or Facebook. Stay healthy and safe, friends!


If you have any questions, email us at info@pledgecents.com.
Because Every Cent Counts