2020 #GivingTuesday Contest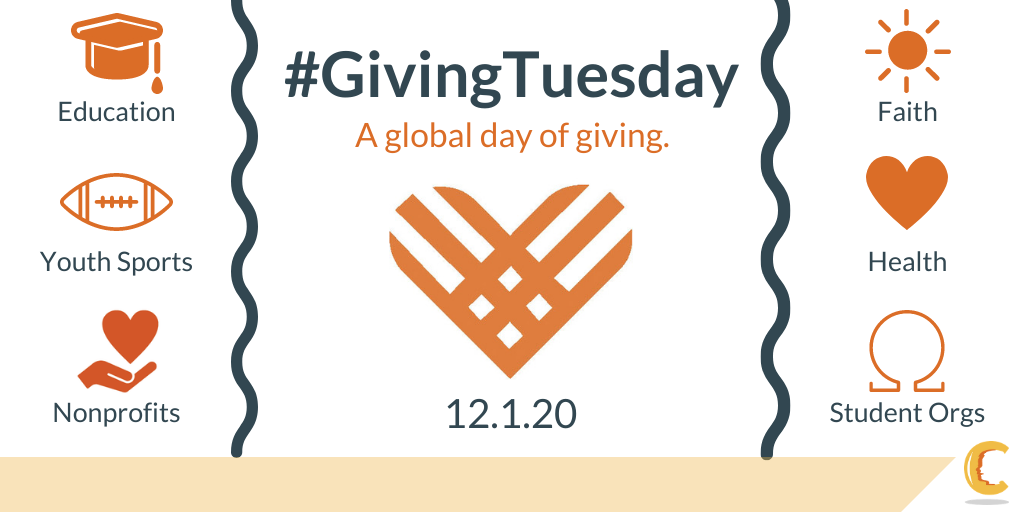 It's safe to say 2020 has been one for the books. We all need a time out and a moment to catch our breath. We hope to bring some extra smiles this holiday season with our annual #GivingTuesday Contest! Every year, #GivingTuesday has grown more popular around the world. People are sharing and contributing to the social needs that mean the most to them. This year, #GivingTuesday is December 1, 2020. On this day, the world will turn to supporting social intiatives surrounding medical, education, and community resources.

FINAL Results
Most $$$ Raised
1. KISD Food for Families - $4,405
2. LION up TECHNOLOGY for TOMORROW'S LEADERS! - $100
3. Headphones for Home Productivity - $80
Most Facebook Shares
1. Classroom Management and Engagement Tool - 5
2. LION up TECHNOLOGY for TOMORROW'S LEADERS! - 4
3. Headphones for Home Productivity - 2
Most New Investors
1. KISD Food for Families - 59
2. Headphones for Home Productivity - 3
3. Classroom Management and Engagement Tool - 1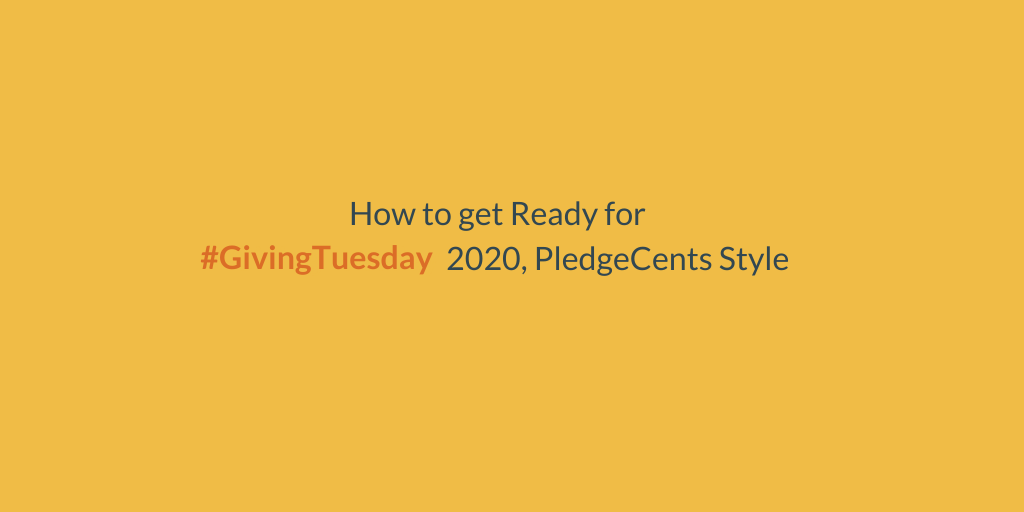 1) Create a fundraising page (either by yourself or with a team of peers).
2) Before #GivingTuesday, start sharing with your community that your page will be participating in a contest on #GivingTuesday. Let them know that is the day they can make a big impact for you.
3) On #GivingTuesday, start sharing and sharing...and share more (Facebook, Twitter, emails, text your friends, launch a beacon, etc.!) You have 24 hours to maximize the opportunity to win prizes, raise funds, and raise awareness. Be sure to keep an eye on this page to stay up-to-date throughout the day on the latest winners, mini contests, and more ! Trust us, you don't want to miss this.
Create your fundraising page!
All pages live on #GivingTuesday will eligible to participate! Get your fundraising page started, grab your team, and let the festivities begin! participate
Over the past few years, we have seen roughly $100,000 be raised through PledgeCents during our #GivingTuesday Contests. Each year, it's been getting bigger and better and we hope we can do that again this year for all of our fundraisers.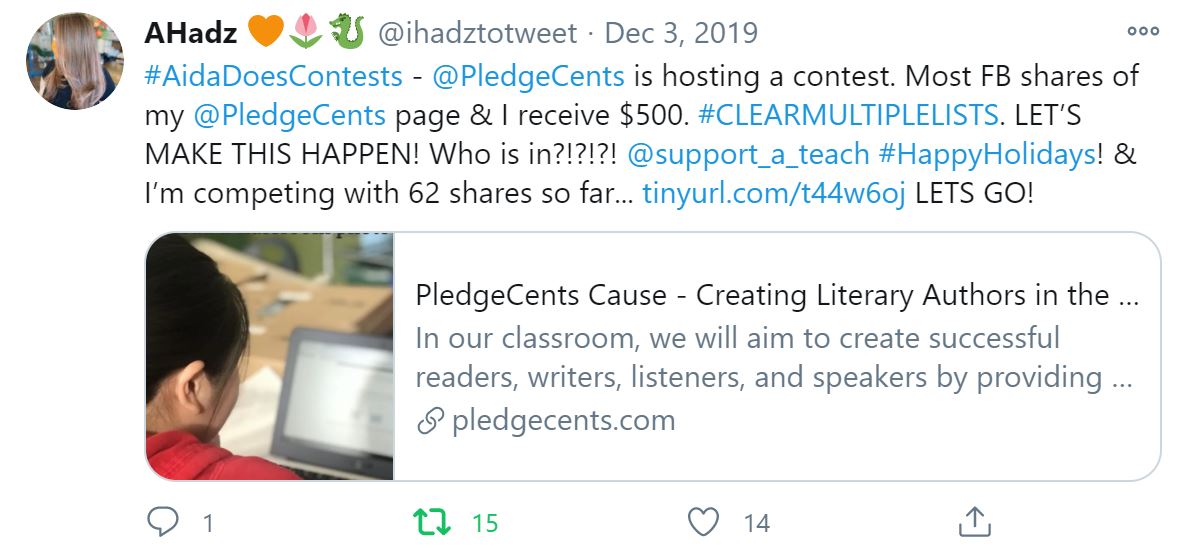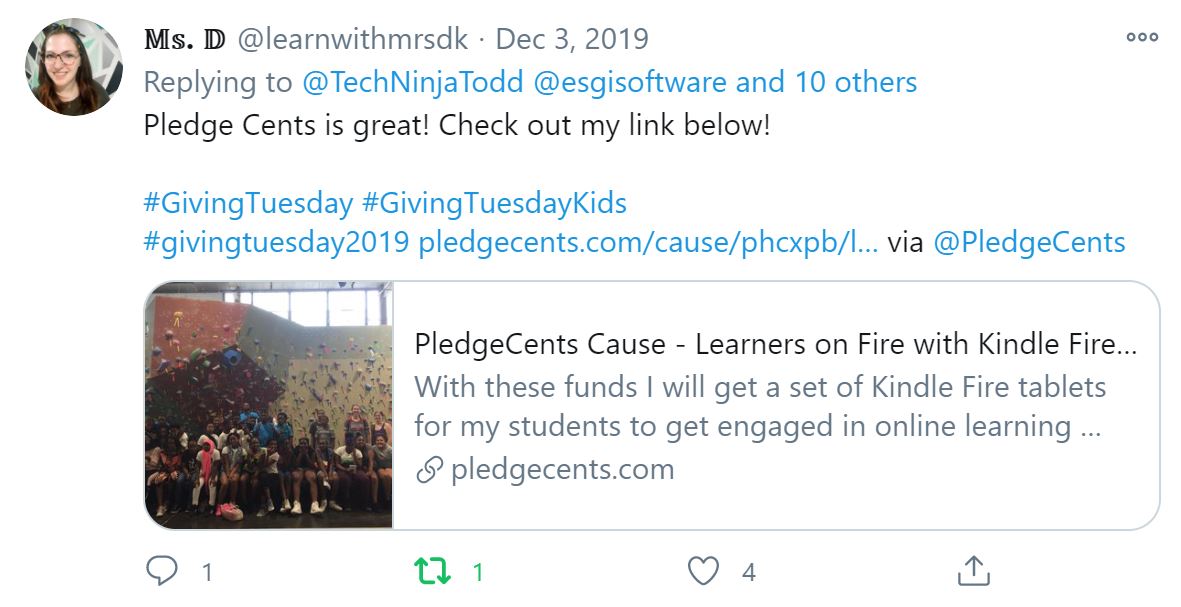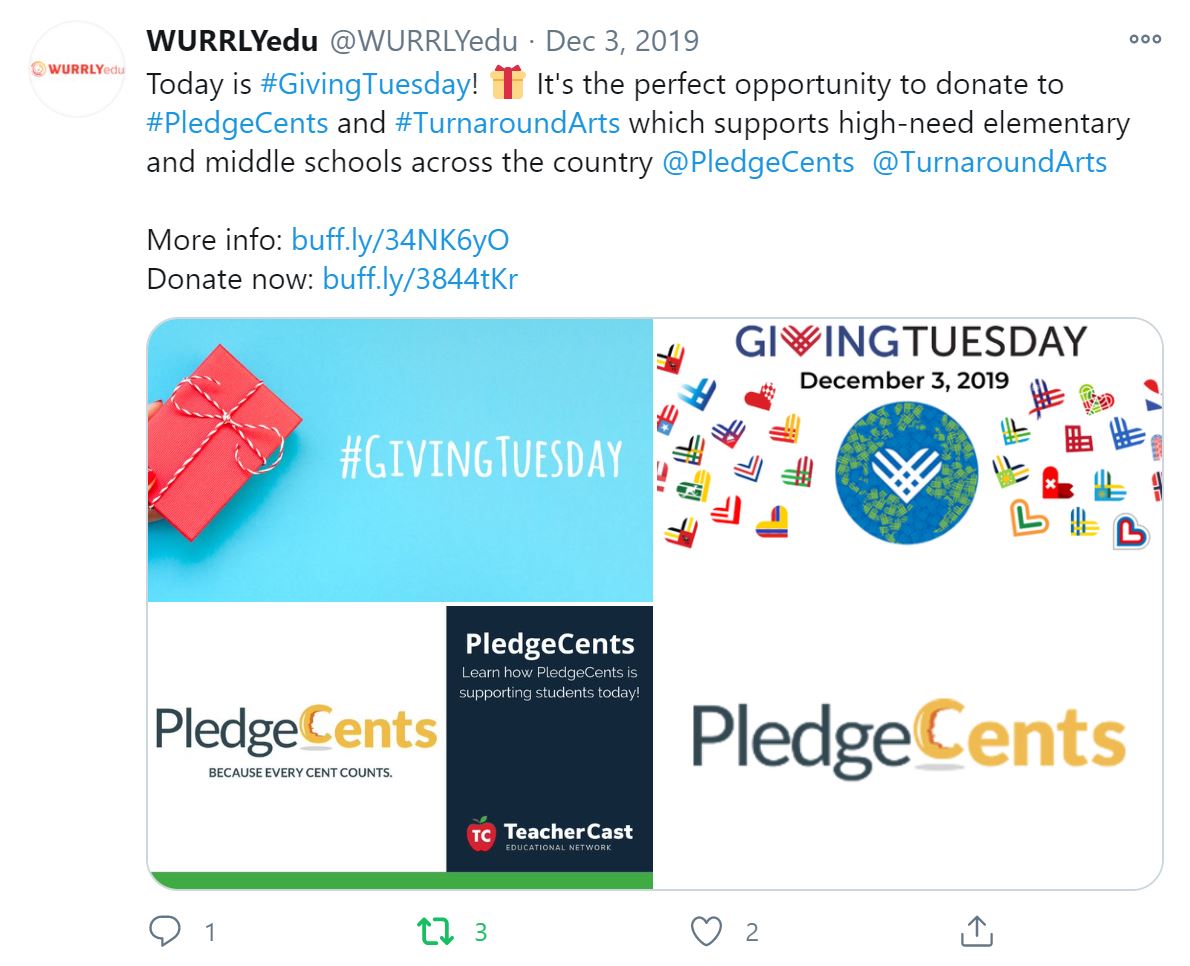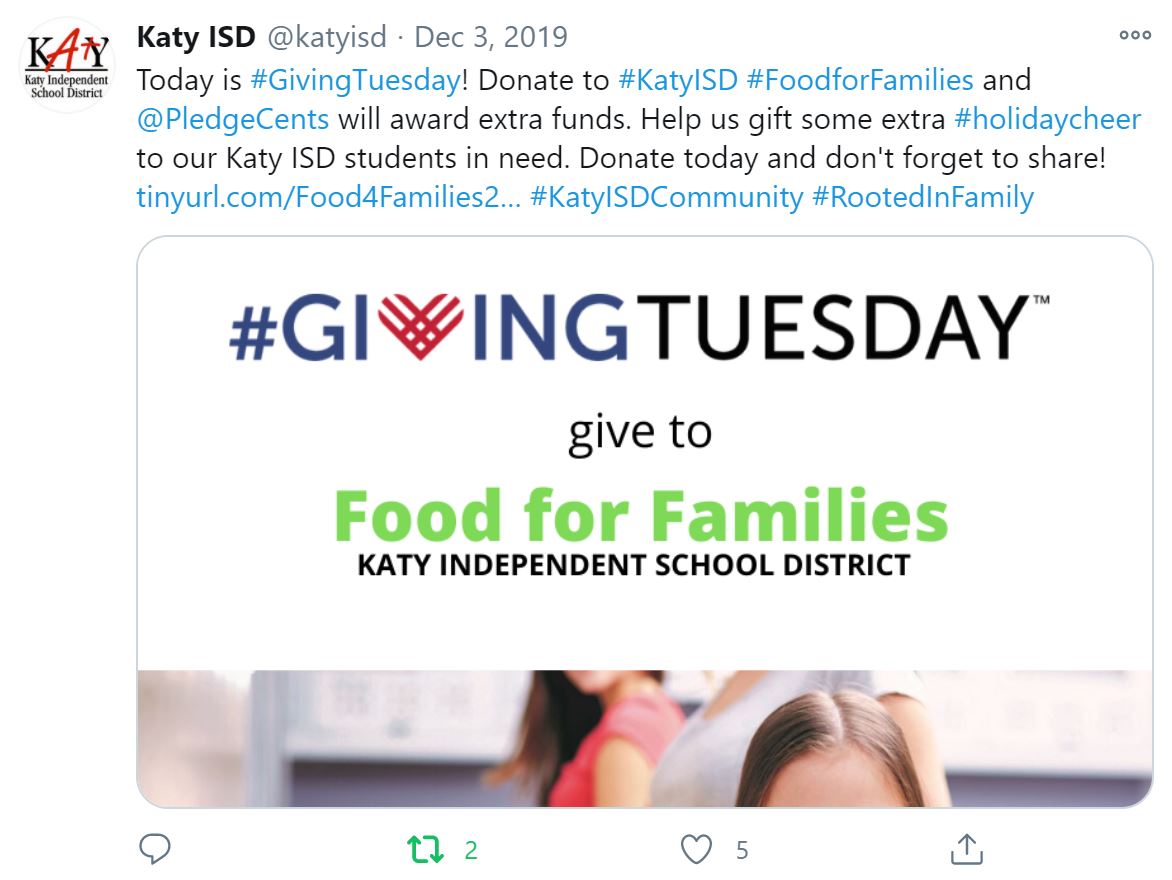 CLICK HERE TO CREATE A FUNDRAISING PAGE!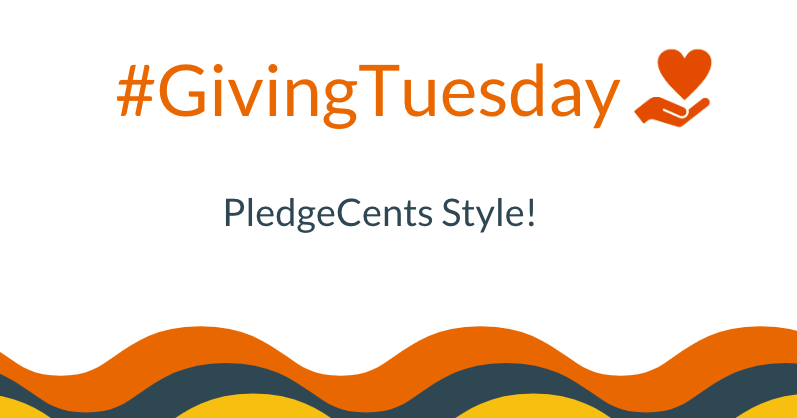 Through our partnerships with our philanthropists and organizations, we are once again thankful to invest money back into classrooms and communities on #GivingTuesday! Keep reading to learn how to join in our #GivingTuesday fun!
Don't forget, you can sign up for one of our partners in the Preferred Partner Marketplace... it literally takes ONE MINUTE to sign up, and we create the page for you :)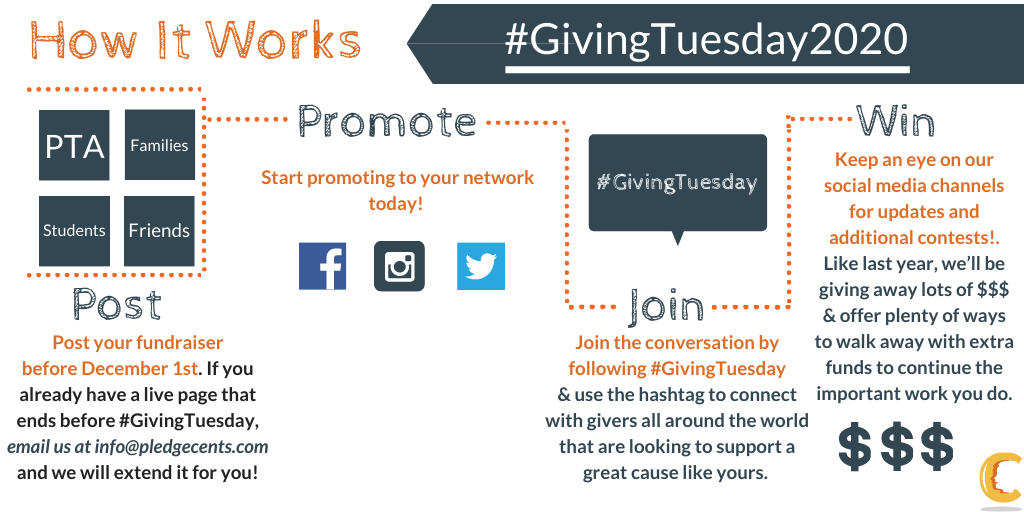 Is any fundraising page eligible to participate?**
Yes. All existing fundraising pages (live before December 1st) and new fundraising pages (started on December 1st) will be eligible to participate.
Am I allowed to win more than one competition?
Yes, you are allowed to win more than one competition.
If I have a fundraising page up before December 1st, do the funds I have earned so far count towards the #GivingTuesday competition?
No. All fundraising pages will be considered at 0 as soon as it's 12:00am CST on December 1st.
If I win, how will I be notified?
We will have a leaderboard on this page that will be updated throughout the day. Within 48 hours of the contest ending, the fundraising page creators that have won will receive an email from our team to notify them of their prizes.
How will I redeem my prize(s)?
If you win one of the monetary prizes, then you can request for the funds to be distributed into your fundraising page OR receive the funds via an e-gift card to the vendor (or website) of your choice. The funds may only be used for your school, students, and/or classroom.
What if my page is scheduled to end before (or on) December 1st, 2020?
Make sure to email our team at info@pledgecents.com and let us know that you want your fundraising page to be extended. We will make the extension on your behalf.
What is a HUE Document Camera?
You can read more about the HUE Document Camera by clicking here. It retails at $100 and is compatible with Windows, macOS, and Chrome OS.
Sign up and create your fundraising page in just seconds today!
---


If you have any questions, email us at info@pledgecents.com.
Because Every Cent Counts