The PledgeCents Roundup: July 2017
For many teachers across the country, the end of July signals the end of days by the pool and frozen drinks. We're not ones to pass up an opportunity to brag about the hustle and determination of our teachers, and with many of you now in back in session, we wanted to highlight the amazingness that was accomplished over the course of "summer break."
Setting Records and Reaching Benchmarks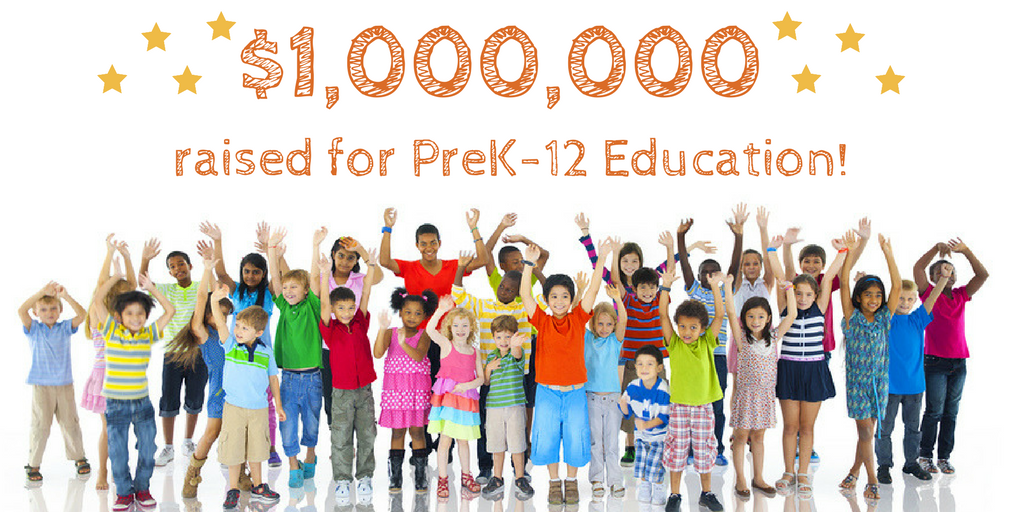 Building on the successes of June, July was another record setting month for the amount of investments teachers received for their classrooms. We also saw our investment tracker pass $1,000,000 dollars raised across the platform. This benchmark has been on our entire team's radar for a while and we were excited to celebrate it. You can read more of the details and look back at some of our favorite fundraisers here.
2017 TFA Institutes - $280,000 Raised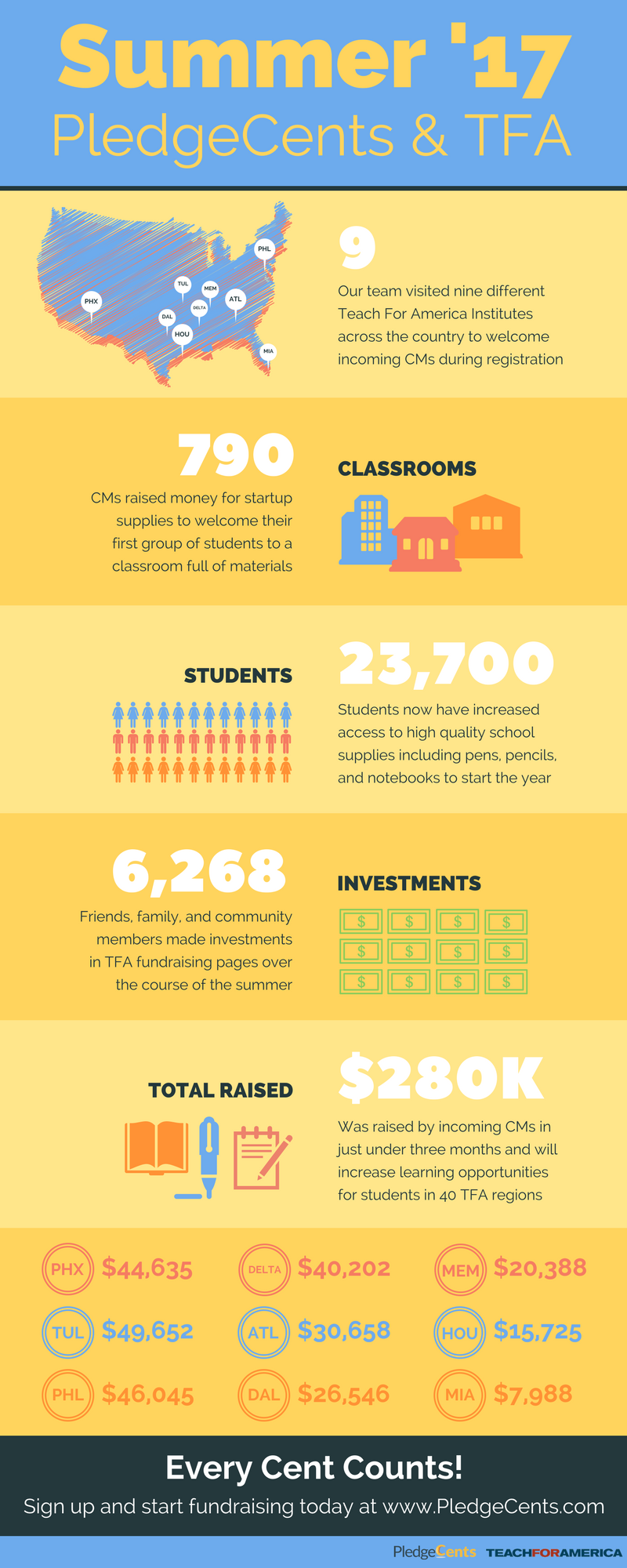 Feedback & New Features
We are constantly striving to improve the fundraising experience for all teachers and administrators and this summer provided an invaluable amount of learning for us. One of the main pieces of feedback we have received is to streamline and expedite the process for disbursing funds once a fundraiser is completed. Our team has been working hard on a solution that will make this process effortless, while still maintaining the high levels of accountability and transparency that we value. Be on the lookout for more details, as we continue to test and pilot this new feature.
We are always looking for feedback, so if there is something you feel can be improved upon or added, don't hesitate to reach out and share your ideas.
Spark of Genius
Take a look at some of the new and noteworthy fundraisers have been created this month. We love seeing all of the innovative and ambitious ideas come to life!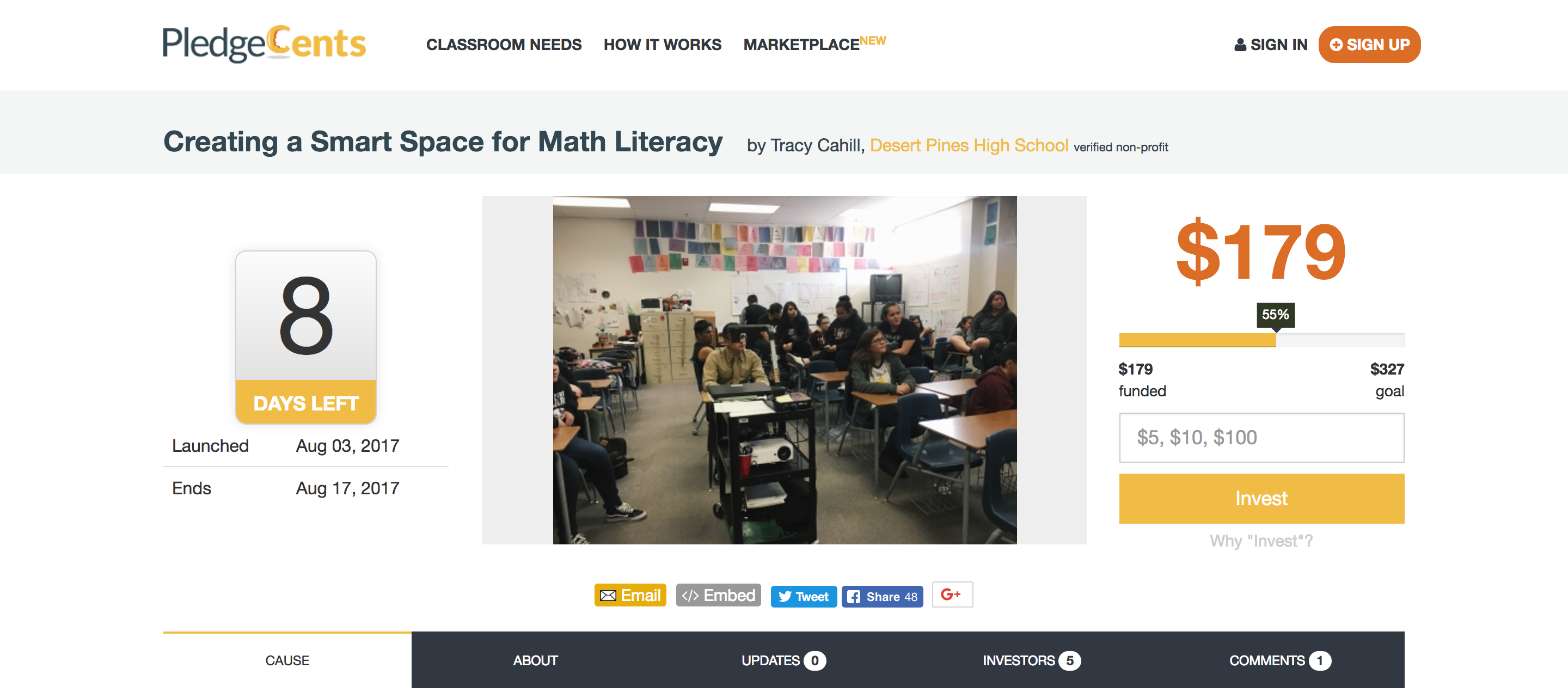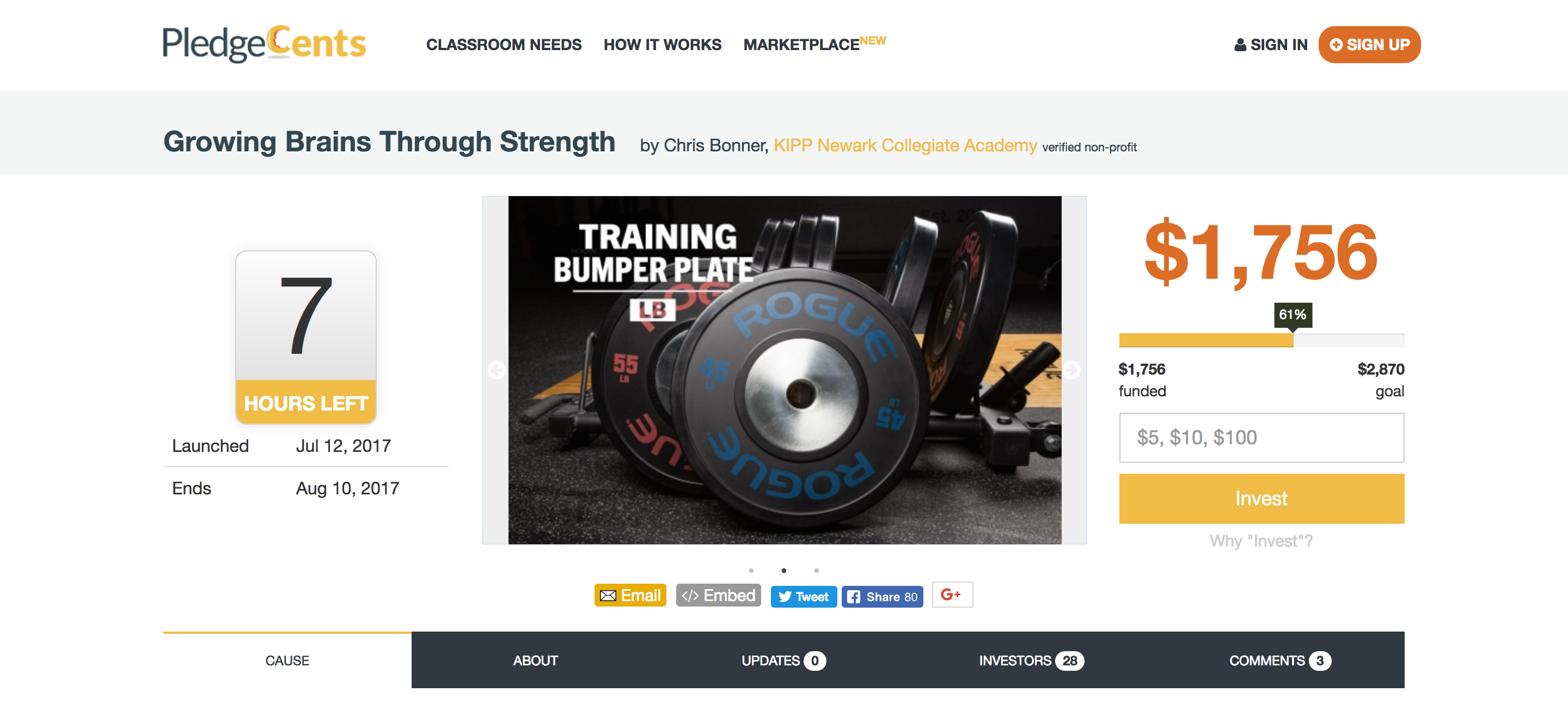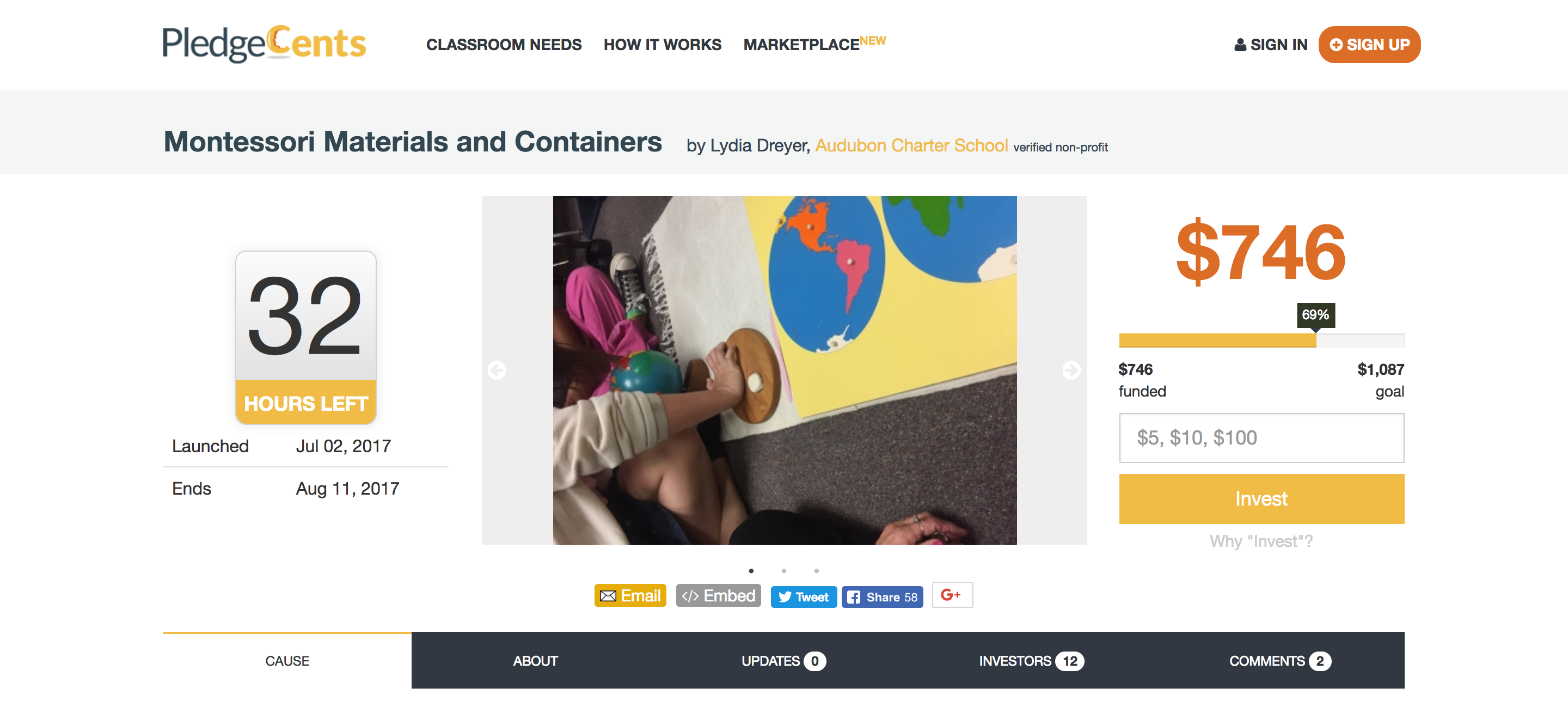 This summer has been full of highlights and learning experiences and we are excited to bring all of this momentum right into back to school season. If you have any fundraising need for your classroom regardless of size, we are here to help. It is never to late to get started and bring that amazing idea that you have for your classroom to life.
---
Sign up and create your fundraising page in just seconds today!
---


If you have any questions, email us at info@pledgecents.com.
Because Every Cent Counts