Take Part in #GivingTuesday 2019 with PledgeCents!

Every year, #GivingTuesday has grown more popular around the world. People are sharing and contributing to the social needs that mean the most to them. This year, #GivingTuesday is December 3, 2019. On this day, the world will turn to supporting social intiatives surrounding medical, education, and community resources.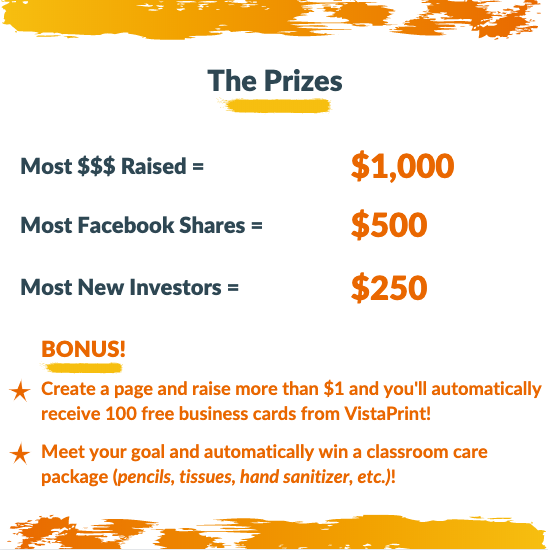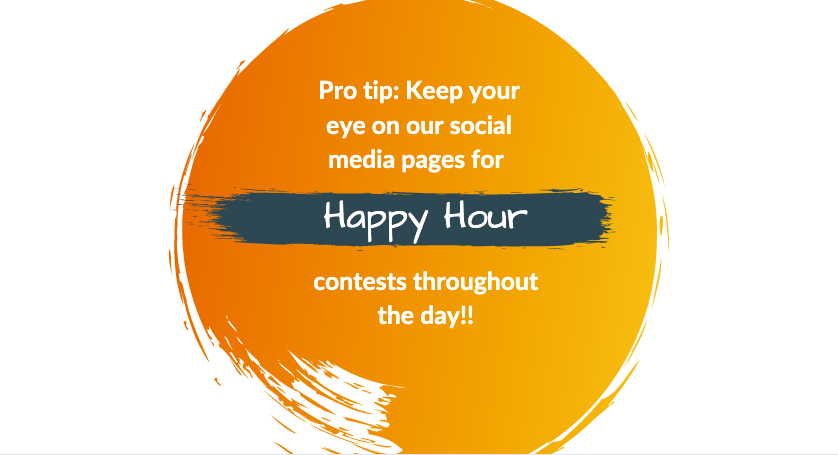 FINAL
Most $$$ Raised
1. Give to Families in Need this Season - $1,045
2. Supplies for Children's Ministry in Tanzania - $710
3. GivingTuesday - El Cajon Valley Marching Braves - $665
Most Facebook Shares
1. Coaching Teachers through Hands On Integration - 109
2. Learners on Fire with Kindle Fire - 38
3. Osmo Learning and iPads in the Classroom - 14
Most New Investors
1. Give to Families in Need this Season - 11
2. Fast & Fun Assessment Program for My Littles - 6
3. GivingTuesday - El Cajon Valley Marching Braves - 5

1) Create a fundraising page (either by yourself or with a team of peers).
2) Before #GivingTuesday, start sharing with your community that your page will be participating in a contest on #GivingTuesday. Let them know that is the day they can make a big impact for you.
3) On #GivingTuesday, start sharing and sharing...and share more (Facebook, Twitter, emails, text your friends, launch a beacon, etc.!) You have 24 hours to maximize the opportunity to win prizes, raise funds, and raise awareness. Be sure to keep an eye on the PledgeCents Twitter feed to stay up-to-date throughout the day on the latest winners, mini contests, and more ! Trust us, you don't want to miss this.
Create your fundraising page!
All pages live on #GivingTuesday will eligible to participate! Get your fundraising page started, grab your team, and let the festivities begin! participate
In 2017, organizations raised more than $177 million online and we hosted the first #GivingTuesday - PledgeCents Competition which put over $3,000 of additional funds into our fundraising pages. We saw more than $30,000 contributed to pages on PledgeCents! Last year in 2018, our competition brought thousands of dollars into our fundraising pages! This year we are raising the bar, and hope to help create an even bigger impact!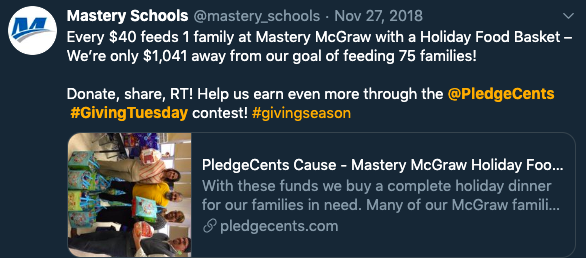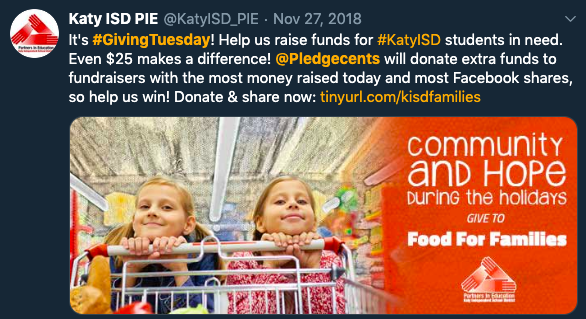 CLICK HERE TO CREATE A FUNDRAISING PAGE!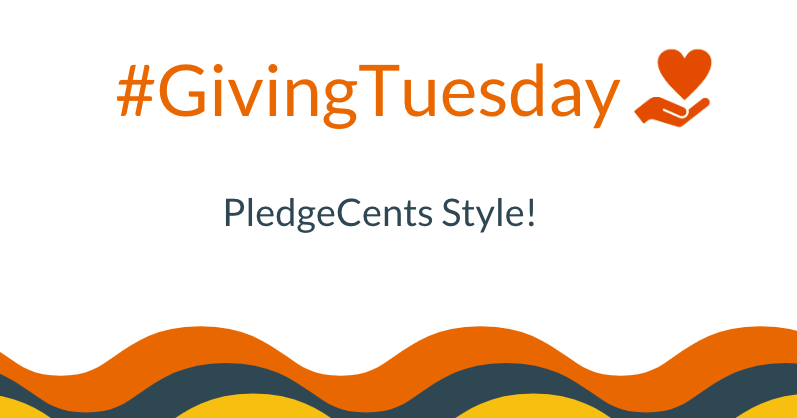 Through our partnerships with our philanthropists and organizations, we are once again thankful to invest money back into classrooms and communities on #GivingTuesday! Keep reading to learn how to join in our #GivingTuesday fun!
Don't forget, you can sign up for one of our partners in the Preferred Partner Marketplace... it literally takes ONE MINUTE to sign up, and we create the page for you :)

Is any fundraising page eligible to participate?
Yes. All existing fundraising pages (live before December 3rd) and new fundraising pages (started on December 3rd) will be eligible to participate.
Am I allowed to win more than one competition?
No, we are limiting one winner per each category in blue. However, even if you win a category in blue, your fundraising page would be eligible for the prizes in orange.
If I have a fundraising page up before December 3rd, do the funds I have earned so far count towards the #GivingTuesday competition?
No. All fundraising pages will be considered at 0 as soon as it's 12:00am CST on December 3rd.
If I win, how will I be notified?
We will have a leaderboard on this page that will be updated throughout the day. At the end of the day, the fundraising pages that have won will receive an email from our team to notify them.
When will the funds be placed into my fundraising page if I win?
All winning fundraising pages will receive investments within 24 hours after #GivingTuesday is over on December 3rd, 2019.
What if my page is scheduled to end before (or on) December 3rd, 2019?
Make sure to email our team at info@pledgecents.com and let us know that you want your fundraising page to be extended. We will make the extension on your behalf.
Sign up and create your fundraising page in just seconds today!
---


If you have any questions, email us at info@pledgecents.com.
Because Every Cent Counts