Timeline to $2 Million!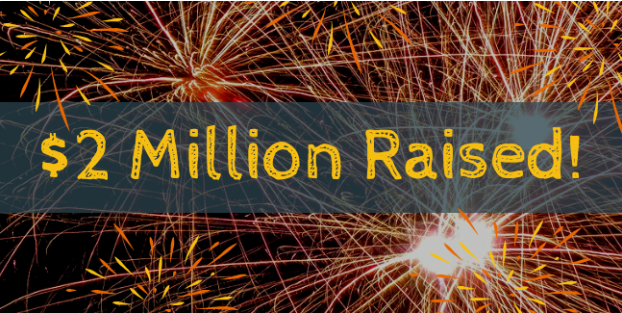 We're so thrilled to announce that we've recently hit our latest milestone… $2,000,000 raised on the PledgeCents platform! First and foremost, thank you, thank you, thank you to everyone who has supported us and believed in our mission to bring equal education opportunities to all children and to relieve teachers of the financial burden they endure as they work hard to bring the best possible experiences to their students!
Around this time last year, we announced that we met the $1,000,000 raised milestone. It's been an amazing and exciting year since then, and we've had so many opportunities to help raise funds for various needs to support classrooms and communities around the country! We thought that this would be the perfect time to showcase what we've been up to throughout this last year, and to highlight some of our most notable fundraising pages along the way!

Unfortunately, our timeline starts off on a somber note. In August of 2017, the category 4 Hurricane Harvey hit Texas and became the country's first major category 3 or higher storm since 2005. It caused about $125 billion worth of damage, and ranks as the second-most costly hurricane to hit the U.S since 1900. Of course there were more needs than ever from communities and educators in those areas, and we felt that we wanted to help however we could by supporting them through our fundraising platform. This especially hit home for us, since our co-founders are both from Texas and our company grew there from the early stages. We had many fundraisers created for this cause on our platform, and in total over raised over $300,500!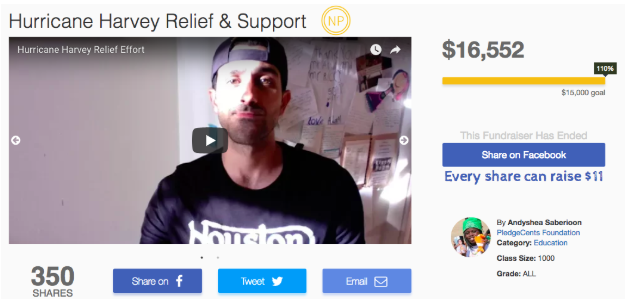 Link to Andyshea Saberioon's fundraiser.
Spring Branch Education Foundation raised over $183,000 for students and families that have been impacted within their community.
Link to Cece Thompson's fundraiser.
Katy ISD Education Foundation raised over $100,000 to support staff and families in their community in time for Thanksgiving.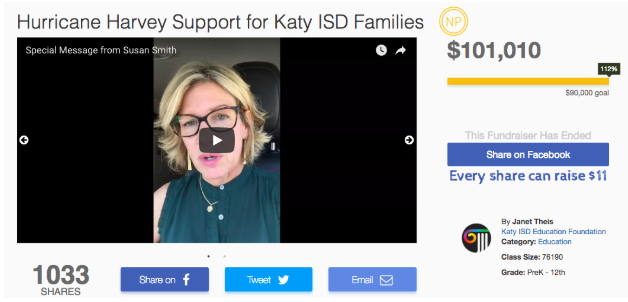 Link to Janet Theis's fundraiser.

That's right! Last October we announced that we elimited platform fees entirely. Why? Because we truly believe that #EveryCentCounts and we wanted every last penny to come back to the communities they were meant to serve. No matter the amount you raise, no minimum or maximum, you will keep every last bit (minus the 3% payment processing fee by WePay). Soon after we announced that we were going "fee free", we shared that we would be expanding to allow fundraising pages to be created for all needs that will positively impact the cornerstones of our community.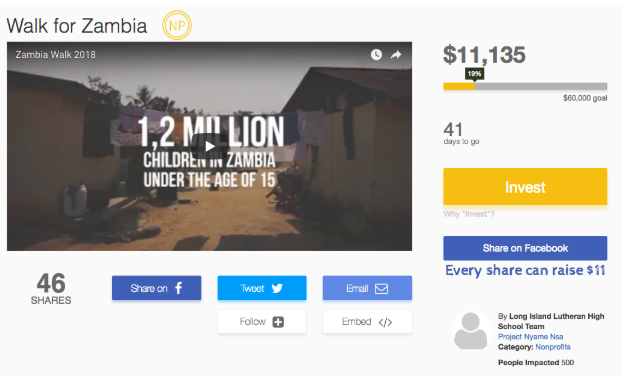 Project Nyame Nsa has embarked on an exciting new project in Zambia. They recently purchased 17 acres and plan to build a children's village comprised of twelve three bedroom homes, a medical clinic, chapel, school, guest house, soccer field, as well as land for farming. They are currently raising funds continue supporting their mission.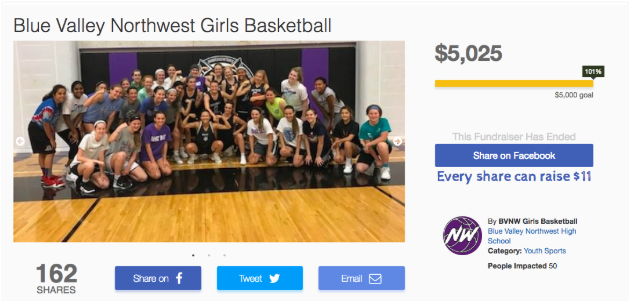 The Blue Valley Northwest Girls Basketball team raised funds to purchase new travel suits, team backpacks, equipment, team socks, and a team book study to support their upcoming season!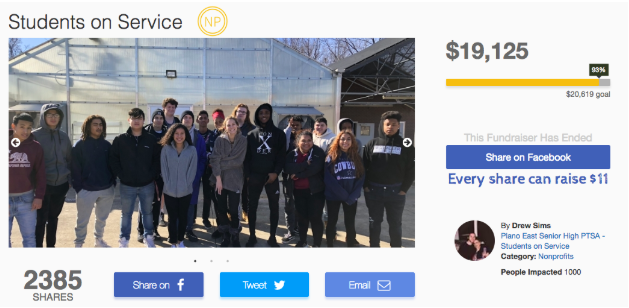 The Plano East Senior High PTSA - Students on Service submitted a fundraiser to purchase, install, and maintain a hydroponics system in their garden!
Our first #PCgobblegiving during 2016 was SUPER successful, so we decided to go at it again! We held a fundraising competition and the organization who earned the most points received 10 Thanksgiving turkeys! Spring Branch Education Foundation (Houston, TX) won last year's contest with 3,600 points!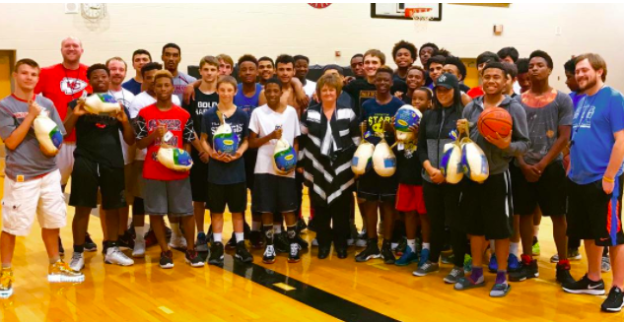 In photo: Winners from 2016 - Coach Ryan Hintz's high school basketball team from Kansas City. Coach Hintz's team raised close to $10,000 and rallied support from over 100 investors!

In addition to #PCGobbleGiving, November is also when the world participates in #GivingTuesday! Every year, #GivingTuesday has grown more and more popular around the world. People are sharing and contributing to the social needs that mean the most to them. In addition to giving away over $2,500 to top performing fundraising pages, we gave away a FREE 3D PRINTER from our friends at BEEVERY CREATIVE!!!

The annual EdTech Awards , organized by EdTech Digest , recognizes people in and around education for outstanding contributions in transforming education through technology to enrich the lives of learners everywhere. This year, the PledgeCents team was honored to announce that we have been named as a finalist in both the Trendsetter and Cool Tool categories, and have also received additional recognition for the stellar work of our co-founders. The EdTech Awards is arguably the largest and most competitive recognition program in all of education technology, and we are grateful to be grouped with some of the best, most inspiring names in education.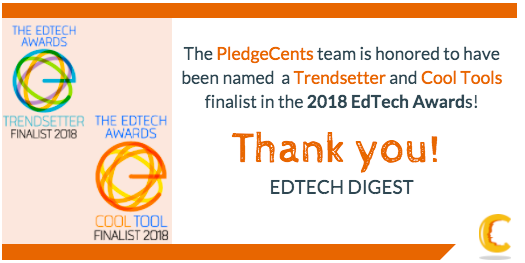 We had decided that enough is enough and, in partnership with educators, have started a movement, #TeachersAreProfessionals. This initiative, championed by Alice Keeler, is a drive to empower educators, support them as the professionals they are, and help them bring valuable resources to their classrooms.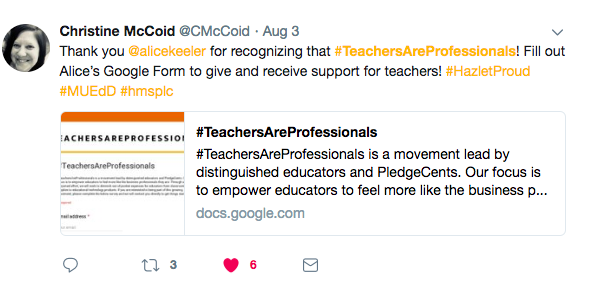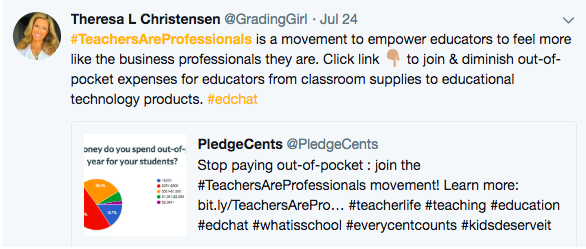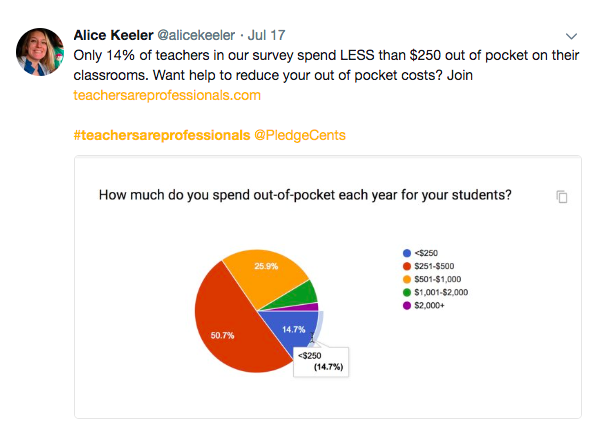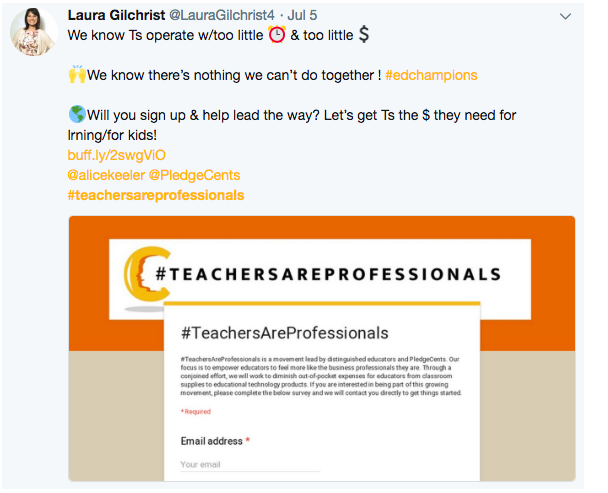 Educators are professionals and are qualified in the art of teaching. How many professionals do you know of, aside from independent contractors, that pay for their own supplies - the supplies necessary to complete their job?
"High quality products require talented people to create, market, sell, maintain, and provide professional development around. Unless you are a billion dollar company that can afford to spend millions on giving away EdTech to schools, free is not a business model." - via Alice Keeler
Wake up, change is coming. Want to get involved / learn more information? Visit: www.TeachersAreProfessionals.com!

This past July, our co-founder Andyshea Saberioon traveled to Chicago for his 4th year attending ISTE! Each day was jam-packed with learning, sharing, and connecting with educators and allies to the profession from around the world. We enjoyed following along with your ISTE adventures and stories from our amazing online PLN and community, so we created a blog post that shares what WE were up to! :)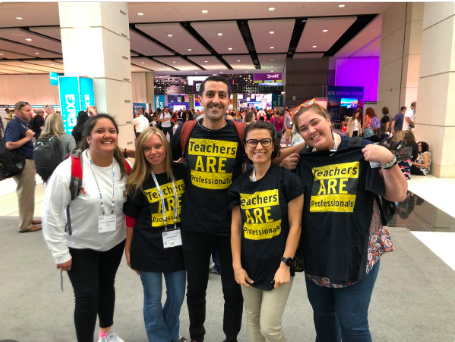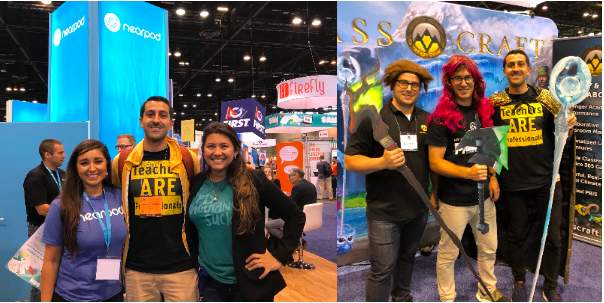 Some highlights from the trip included sharing the #TeachersAreProfessionals movement alongside Alice Keeler, being interviewed for the OnEducation Podcast, visiting with some of our partners, joining in a Periscope interview with Brian Smith who was one of our first teachers to ever use PledgeCents, checking out the Questathon event that our partners over at Classcraft were hosting, and meeting with some of our very wonderful educator friends while making new friends as well!

We understand that back-to-school season can be a bit overwhelming... the planning, the set up, building connections with your students, professional development, just plain getting back into it all again after the summer... and we came up with another way to try and help! During this past back-to-school season, we held a fundraising competition where the top 5 fundraising pages submitted their Amazon wishlists and we fulfilled them (up to their prize amount)!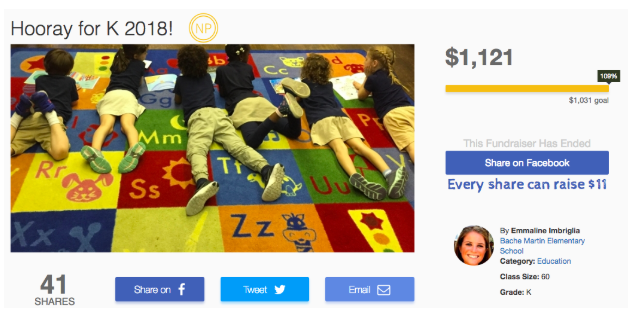 Shout out to teacher Emmaline Imbriglia who raised 1,032 points with her fundraiser Hooray for K 2018! She also got to submit a wishlist for up to $125 worth of products from Amazon!

We're proud to have partnered with Teach For America (TFA) for the 3rd year in a row! Over this last summer, first year TFA corps members have raised over $265,000 to support their students' learning! It was also amazing to see so many second year corps members and TFA alumni return to use PledgeCents this last summer…together over $300,000 was raised this summer for our TFA family!
Additionally, we'd like to give a HUGE SHOUT OUT to the top three institutes who raised the most funds this summer!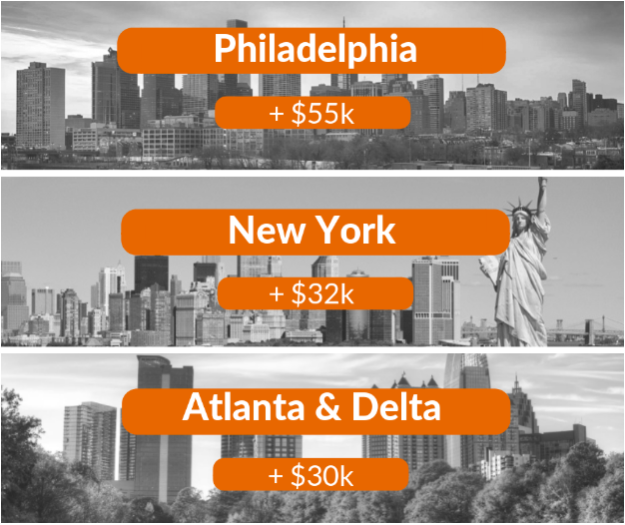 Philadelphia, New York, Atlanta, Delta

THANK YOU again to everyone who has supported us from day one, and continues to support us as we work to improve and learn every day. We've been fortunate to be involved in so many amazing fundraising initiatives, events, and have met so many people and created amazing relationships… but we're ready to continue growing and moving forward!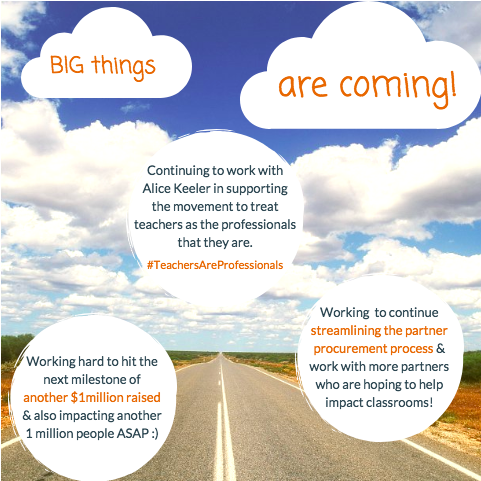 Have questions, comments, or suggestions on how we can improve?
Email us at info@pledgecents.com!


Because Every Cent Counts